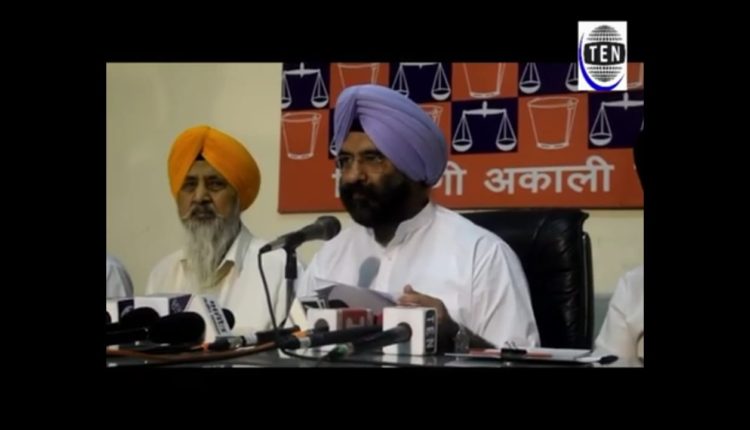 Shiromani Akali Dal Thanks Modi Govt for clearing 'Blacklist', urges Sikhs to boycott Congress in LS Polls
Talib Khan / Rahul Jha
New Delhi, (29/4/2019): The Shiromani Akali Dal today, organized a press conference to thank Modi government for removing the blacklist as a whole. They also slams Congress for the 1984 riots in which thousands of Sikhs were killed.
While briefing the conference, BJP leader and member of Shiromani Akali Dal, Manjeet Singh Sirsa said, "the Congress Party is a killer, they killed thousands of our Sikh brothers in 1984 in the name of anti nationals. Also they have supported the killers involved in the massacre".
"The blacklist made by the Congress party is a planning to keep Sikhs outside the country. They have to take asylum in other countries like USA, Canada because of the fear of being killed in their own country. The Congress party is solely responsible for the exploitation of the Sikhs in this country", he added.
He further said, "we thank Prime Minister Narendra Modi, Amit Shah, and Home Minister, Rajnath Singh for clearing the blacklist which was stuck from last 32 years. On 24 April the government also clears all the name of those Sikhs residing outside India. They can now come to the country to visit their homeland at least".
The Shrimoni Akali Dal members also urged to all the Sikhs of the country to boycott Congress party in the elections and don't support them in anyway.