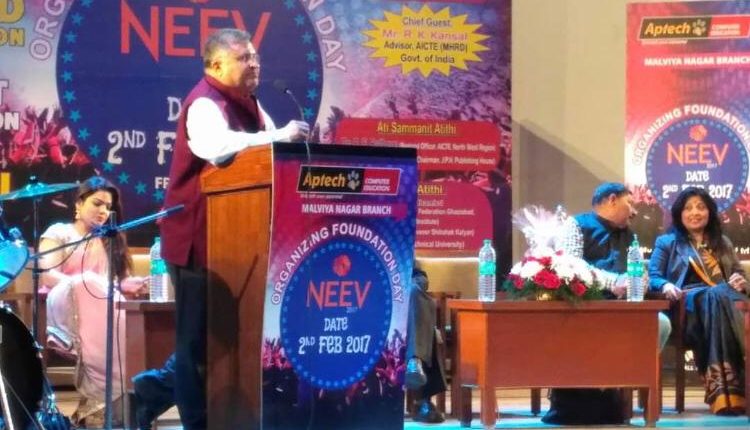 About Jagdish Kumar Vig, Convenor, Shikshak Kalyaan (NGO)
Jagdish Kumar Vig has been working for teachers empowerment since about 12 years by organizing award functions to strengthen the teachers fraternity.
He has honoured around 5000 teachers in this journey of Shikshak Kalyaan.
He has received Dr APJ Abdul Kalam left hand Print Award 2016 by Secretary Of Dr Kalam.
He has also received Bharat Sanchar Award from BSNL
There are certain objectives for which he is constantly striving hard socially while being employed with KVS
His Vision is National Educational Development only by Child empowerment through Teacher empowerment.
He is worried about more than 5 Crore Unprivileged children of the country inspite of 73 years of Independence, he has organised many panel discussion in which Cabinet Minister, MPs, Religious Gurus, Bollywood actress, Poets, Doctors and others have been Guests in these programs.