Accident prone divider on Noida's busy road awaits effective repair, may lead to fatalities!
Ashish Kedia (Picture Courtesy : Vishnu Saini , Akshay Kapoor, Dr. RS Rai )
(03/07/2018)
The small bridge on Noida – Greater Noida expressway is bifurcated near Mahamaya flyover by a badly designed divider. The divider has seen many accidents in the past as its design flaws make it very deceptive in fast moving traffic and sudden appearance of the same makes heavy vehicle loose control. In June itself at least two trucks and a trolley have barged into this divider and met with accident. Luckily no human casualty have been reported so far but vehicles have been badly damaged.
After repeated requests of the citizens authority did attempt to make some repairs on the spot. A truck overturned on 23rd June after colliding with the divider and on 25th June some collapsible plastic bollards were installed. The divider was also repaired during the process. However these temporary measures proved completely insufficient as once again a truck met with an accident at the same spot.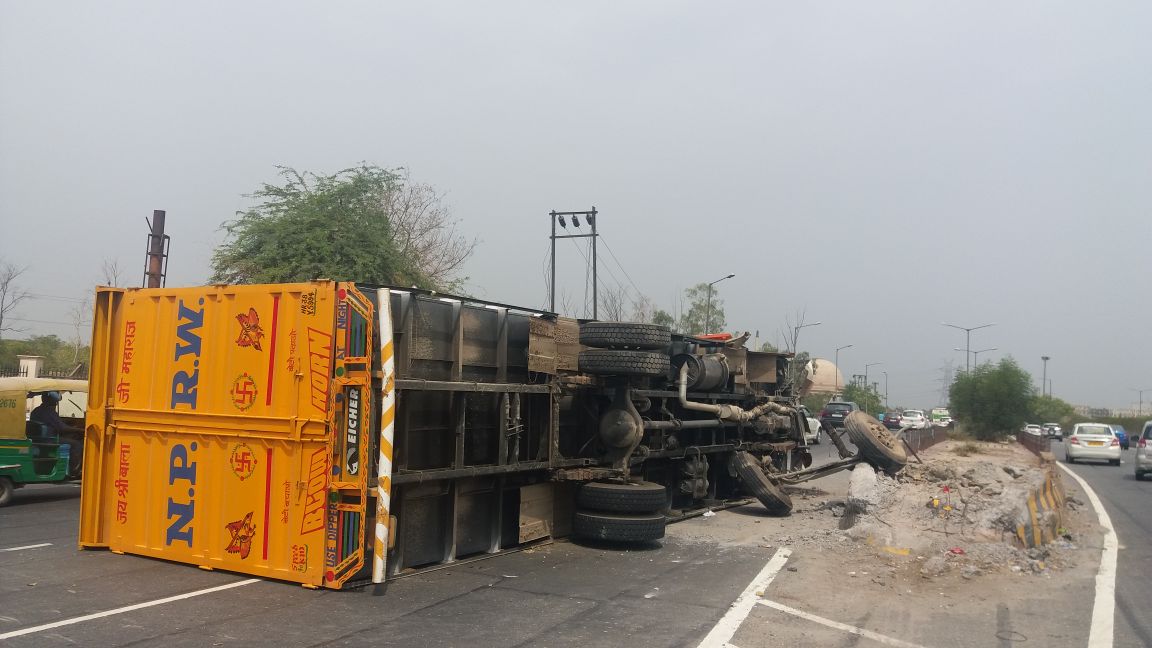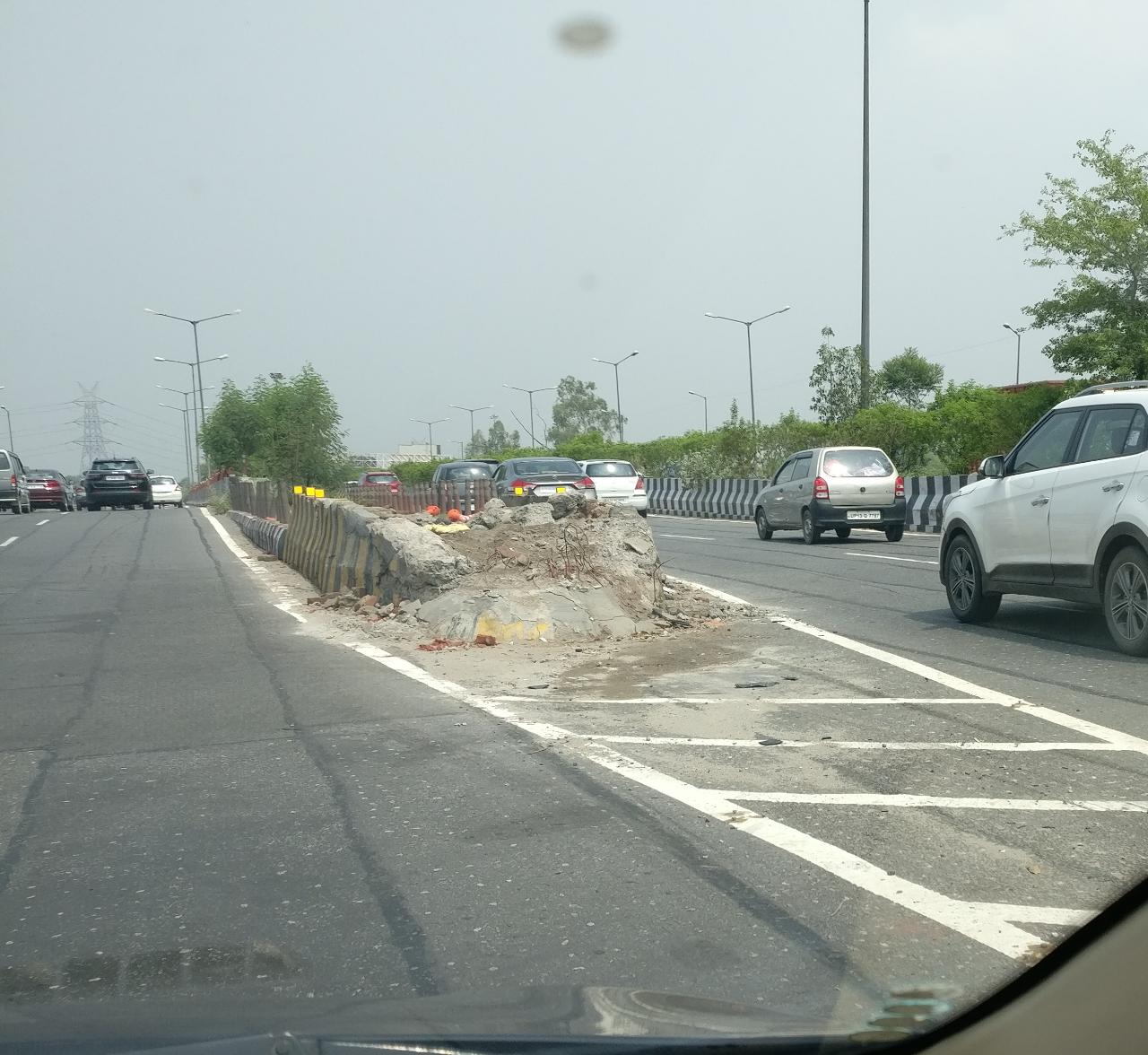 On 29th June an over-speeding truck barged on the divider and broke away the little bit of repair that was done just the week ago. As of today the divider is back to its previously accident prone state.
Possible Remedies :
The divider appears at a place where already a large amount of traffic is converging into less number of lanes due to an approaching bottleneck. There are no poles or tress on this divider and it is very much possible for first time users of this road to completely miss it at high speed. Most accidents at this place happen at night, hence it become very important to install reflective bollards from much before on the section to warn the drivers and allow them time to reduce the speed and do course correction. Installation of a high enough retro reflective sign board at the barrier might also help drivers to spot the danger from a good enough distance. 
Indeed we must not wait for any fatal accidents before adopting the swift measures that can save life and property.