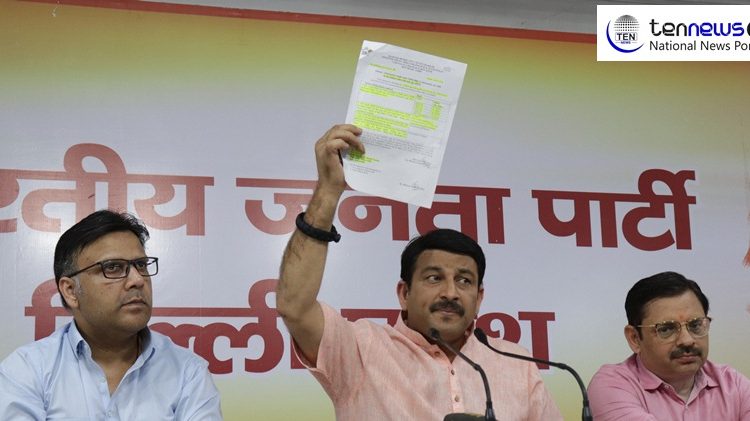 New Delhi: In Summers Delhi sees the same story play out every year. Of depleting groundwater levels. Of the water mafia who run illegal borewells. Of apathy by Delhi administration. Of haphazard urbanisation and flawed development model.
On this issue all the Political Parties happy to play blame game rather than solving this acute water crisis in Capital.
Leading to that today, Delhi BJP President Manoj Tiwari attacked Delhi Chief Minister Arvind Kejriwal over acute water shortage in Delhi. "AAP government is a Visionless Government," said Delhi BJP Chief.
Addressing the Media, Manoj Tiwari Said,
"Delhi Government Focus is on everything other than development of the Capital. Delhi is facing acute water crisis and lack of electricity. A RTI Application Reply which was filed By Sanjiv Kuamar clearly suggest that from past three years the demand of water supply from the Haryana and Uttar Pradesh is increasing at a rapid speed."
He further said "We have prayed to the Father of the Nation so that the CM acts in prudence and stop being so autocratic. As an elected leader, he must address all power and water related grievances of Delhiites."
"Aap Government is a Visionless Government, This is a governance of convenience taking up only those issues that suit his interests. The city is crying for water and electricity for the past four months but Kejriwal is focused more on full statehood of Delhi," added Tiwari.