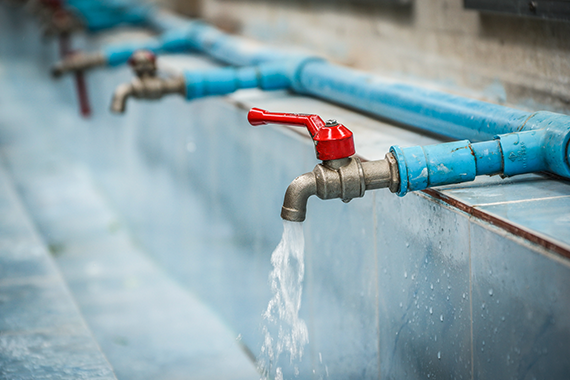 Aerators to be installed in houses as pilot project to prevent water wastage
Ten News
The Noida authority on Thursday said that it has installed water aerators in households of several government officials in Sector 14A to prevent wastage of water. Once successful, the pilot project will be implemented in other areas as well, officials said.
"To begin with, we have installed water saver aerator in 24 households of sector 14A, where senior officials of the Noida authority and administration stay. Once this pilot project is successful, we will install this device in sector 6 administrative office as well," Rajeev Tyagi, general manager of the Noida authority, said.
The water aerator is a device that is fitted in taps and It reduces the flow of water coming out of the tap and thus helps in saving water. It does not need much maintenance and is also is cheap, officials said. The groundwater level continues to deplete at a rate of 1 metre annually in Gautam Budh Nagar district, officials said.
on an average, level of groundwater is at 24.13 metres in Noida, 11.11 metres in Greater Noida. The groundwater level is 7.46 meters in Dankaur whereas it is 5.6 meters in Jewar.