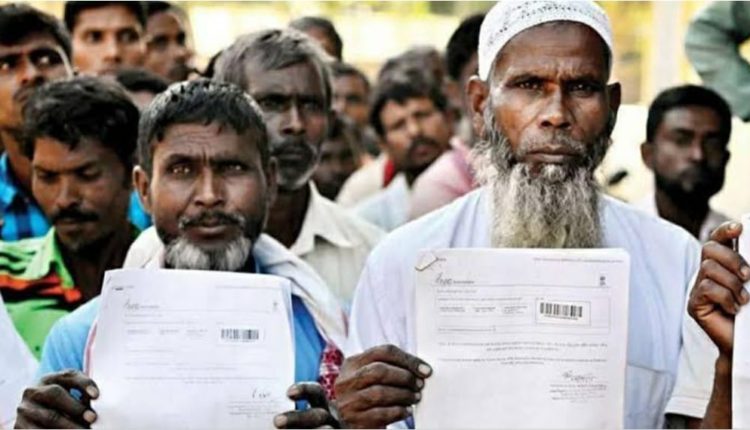 After NRC, Assam government to now segregate Indian Muslim population from total Muslim population
Vishal Malhotra/Lokesh Goswami Tennews New Delhi :
National Civil Register (NRC) : The Assam government is planning to conduct a survey to identify the original Muslim population in the state and to separate them from illegal migrants from Bangladesh.
However, doubts regarding the accuracy of the National Civil Register (NRC) have not been resolved yet.
Under the scheme, this survey is to identify four community people. These four communities are Goria, Moriya, Desi and Jollah. They are considered to be the original inhabitants of the state. Assam Minorities Welfare Minister Ranjit Dutta has called a meeting of various organizations and other parties of the four communities on Tuesday, in which this plan will be finalized.
At the same time, Chairman of Assam Minorities Development Board, Moominul Oval said, 'Assam has a total of 13 million Muslim population, out of which about 9 million are of Bangladeshi origin. The remaining 4 lakh are from different tribes and it is important to identify them. He said that without proper identification, the original Muslim population is not getting the benefit of the welfare schemes of the government. The NRC includes millions of people of Bangladeshi origin, so we cannot trust it. If we do nothing now then one day all the original tribes from Assam will be eradicated. '
Oval said, "Once the original tribe is officially identified, it will become easier to work for the development of these people." I met the then Union Home Minister Rajnath Singh in 2015 as the representatives of these tribes. He said that the original groups had demanded Singh to conduct this kind of survey. Asked about how this survey will be done, he said, 'We will request the state government to get permission from the Registrar General of India (RGI). The conclusion will not be legally valid without RGI's permission.