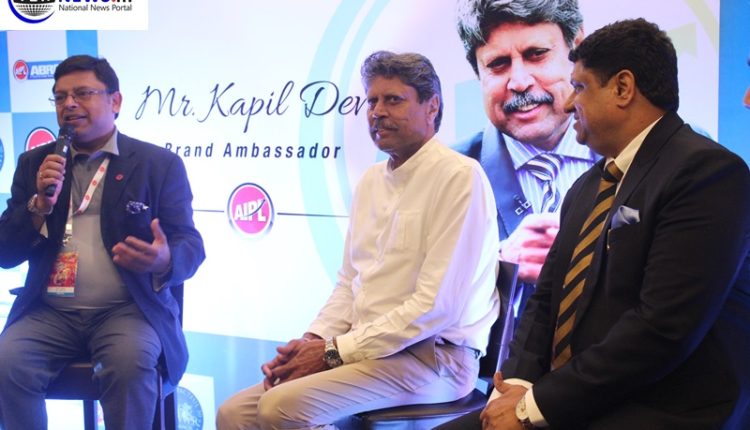 AIPL ABRO Signs Cricket Legend Kapil Dev as Brand Ambassador!
Saurabh Kumar / Baidyanath Halder
Greater Noida (03/04/2019) : Today AIPL ABRO announced Kapil Dev as their new Brand Ambassador during a AGM meet organized at hotel Crown Plaza in Greater Noida. Now onwards he will endorse the products and core values of the company.
ABRO is the market leader in manufacturing Automotive paint masking tapes in India and very popular in the auto care industry.
Speaking about his association with the brand at the event Kapil Dev said "I feel honored to be associated with AIPL ABRO which has been taken up a huge task of organizing hardware industry. The company already has marked its presence worldwide after associating with ABRO."
Talking about ICC Cricket World Cup 2019 he wished team India a very good luck and suggested that we should not need to give our opinions because this only adds extra pressure to our players.
While Chanan Rohiwal said "AIPL ABRO is the market leader in the category of products like Zorro Bond, Zorro Fixing and Masking Tapes and it continues to play the role of creating a market for modern and advanced methods and products. This involves creating custom tailored customer experiences message that are relevant and delivered in a memorable way."