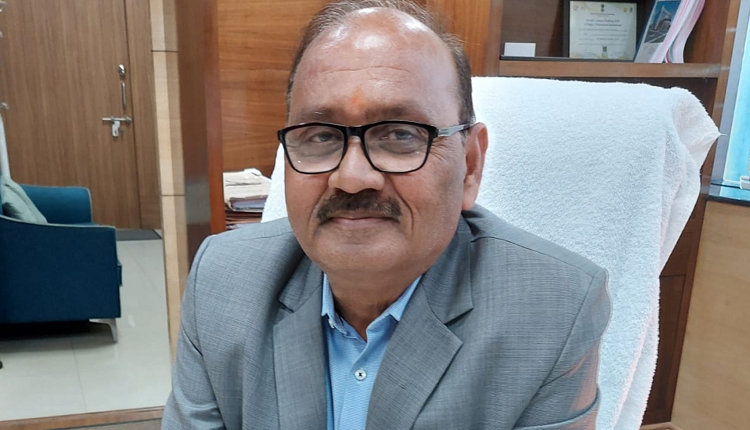 At GL Bajaj's international conference, AKTU VC hails the institute for investing in research work
Greater Noida, 24th May: Department of MCA, GL Bajaj recently organized a three days International conference on computational intelligence and sustainable engineering solutions (Technically co-sponsored by IEEE-CIS (CISES-2022).
Dr. Rajeev Agrawal, Director GLBITM started the event by welcoming the delegates & all participants. During his address, Dr. Rajeev briefed about the conference theme & congratulated the department of MCA for taking this initiative.
Patron of the conference & Vice Chairman, GLBITM, Pankaj Agrawal also addressed the gathering and congratulated the department of MCA for organizing the conference. He also mentioned the importance of sustainable solutions for survival in this era.
Chief guest Dr. Pradeep Kumar Mishra, Vice Chancellor, AKTU joined the conference and appreciated the efforts of G L Bajaj group for organizing such conferences & investing in research work. Dr. Pradeep Kumar Mishra in his address focused on the need of invention, innovation and sustainable solutions to address the problem of society.
Guest of Honor S.S. Chahar, Ex Director General of BSF have also graced the event by his presence. Chahr have focused on the prevention of sustainable solutions to address, Nation security in his address.
Chahar focused on the problem every country is facing now regarding drone breaches and address the need of invention and innovation of secure and sustainable solutions to address the problem of drone attacks.
Dr. Charlos M. Travieso, Associate Professor at University of Las Palm de gran canaria, Spain joined the event as keynote speaker. He addressed the gathering emotion detection & how python can be used in that.
Dr. Frank Wang, Professor in school of computing at University of Kent, UK joined the conference. He addressed the gathering regarding brain like computer, cloud computing & Big data. During this one hour of address he majorly focused on quantum computing & its importance.
Dr. Madhu Gaur, Head MCA concluded the Inauguration by extending vote of thanks to all the dignitaries, chief guest, guest of honor, faculty members, students and college management for successful completion of the event. Dr. Gaur have also advised the students to work towards research in industry.
Total 343 papers were submitted among which 129 papers were accepted and 105 papers were presented.
The second day, 21 May 202 of International conference on COMPUTATIONAL INTELLIGENCE  AND SUSTAINABLE ENGINEERING SOLUTIONS(CISES-2022) organized by department of master of computer applications, began with the address of Prof.  Valentina E Balas, Professor in the department of Automatics and Applied software at the faculty of engineering University "Aurel vlaicu" and Romania. Prof. Balas addressed the scholar & students about IEEE – CIS initiatives and inspired audience for research.
Then DR. Nelishia Pillay, Professor in the Department of Computer Science at the University of Pretoria in Gauteng, South Africa Machine Learning and Optimization for Sustainable Development problems, focused on transfer learning automated design and search in alternative spaces such as program and heuristic spaces. She also guided on future research directions.
After that Prof. Balas and Dr. Pillay continued with the special session "We for her in research" and answered the queries raised on challenges and opportunities in research, balancing between work-home. Prof. Balas motivated the girls for outreached research programs and also suggested few universities for research for the same.
There was 4 parallel session for paper presentation in 3 different tracks. 105 papers were presented in these tracks.
Then Dr. M.V. Reddy currently working as a senior Researcher, in Institute of Research Hydro-Québec, Center of Excellence in Energy Storage and Transportation Electrification, Montreal, Canada, addressed on valedictory session on topic Advances on materials for renewable technologies and sustainability. During his session he shared many experiences on real time research projects on Nano technology.
On the third day conference was concluded with authors papers presentation and vote of thanks by conference convener Dr. Madhu S Guar and Dr. Sanjeev Kumar