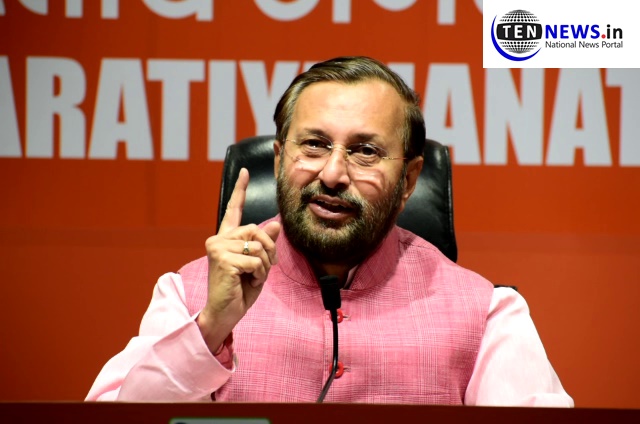 Amit Shah denied permission to hold rally in Bengal, BJP Slams Mamata Banerjee for Dictatorship!
Prerit Chauhan (Photo-Video) Lokesh Goswami Tennews New Delhi :
New Delhi: Senior BJP leader Prakash Javadekar on Monday slammed Bengal Chief Minister Mamata Banerjee over Amit Shah's chopper not being allowed to land in Jadavpur.
The Mamata Banerjee government don't let us campaign during elections; is this dictatorship or democracy? Prakash Javadekar urged the EC to act against the West Bengal government for allegedly not allowing BJP chief Amit Shah's helicopter to land in Jadavpur, where he was scheduled to hold a rally on Monday.
Addressing the Media, Javadekar said,
"We urge the Election Commission to take cognizance of the development, saying the state government wants to to reduce the poll panel to a mute spectator."
He further said, "This is murder of democracy. The EC should take cognizance of the matter. If important leaders are not allowed to hold rallies then what is the meaning of elections."
"The West Bengal administration has been denying permission to Shah's poll programmes and events of other important BJP leaders.Banerjee's dictatorship is on full play in the state, he said, criticising the chief minister and Trinamool Congress president," he said.
He asserted that the denial of permission reflected her frustration over the growing support for the BJP, claiming that people who had elected her earlier are determined to defeat her.