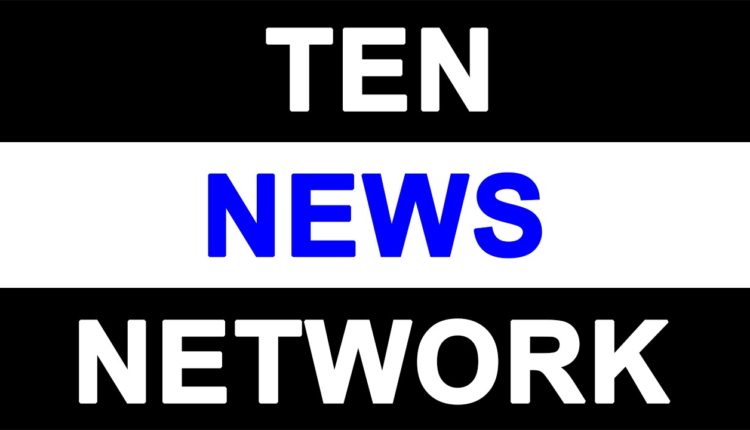 An Expert's view on the massive Himalayan Tragedy.
Tennews.in Features Editor Bipin Sharma (B.S) this week took an expert's view on the Massive Himalayan Tragedy from the country's noted 'green' architect Anurag Khandelwal (A.K), M.D 'Consulting One' who specializes in eco conscious green architecture, and has been a pioneer in designing wooden structures in the country:
B.S: Your first reaction to the humungous damage that the 25×4 earthquake has inflicted upon Nepal and parts of India?
A.K: Shocked as it has been one of the most devastating earthquakes in the last 8 decades or so. These are real turbulent times, but getting panicky will only aggravate the situation. Aftershocks normally follow after a major earthquake.
B.S: What are the preventive measures that can mitigate the disastrous effects of natural calamities like earthquakes?
A.K: At the outset, let me say that earthquakes do not kill people. In fact, it is the buildings which kill people when they collapse following massive tremors. Countless people get buried under debris, and sometimes it takes days to even locate the people trapped inside. One reason that could be attributed to the huge loss of human lives and property is the unplanned, reckless mushrooming of concrete edifices all around the cities. During catastrophes like earthquakes, these concrete monstrosities are the first ones to collapse thereby resulting in loss of precious human lives.
B.S: Do you think lessons have not been learnt from the Uttarakhand floods catastrophe?
A.K: Not an iota of a doubt on that note! Like I have mentioned earlier when the Uttarakhand tragedy happened, a lot of the damage to buildings and human lives could have been averted had the government of the day along with the citizens adhered to eco friendly norms. Knowing that we are sitting on the brink of a big time catastrophe, we still tend to be callous in our approach. The damage caused due to Uttarakhand floods was not just due to natural calamity, but also because of negligence and reckless attitude of all key stakeholders of the state who failed to pay heed to the persistent warnings of the environmentalists. Utmost preventive measures have to be undertaken for safeguarding the environment and Planet Earth. Directly or indirectly, natural disasters are somewhere or the other attributed to global warming, and I too agree in unison. It is paradoxical that nowadays the emphasis is only on building new and new structures. The heritage structures are just being overlooked and ignored, and there is no single window system for accountability. In the event of an apocalypse, there is just no clue about where the buck will stop. Architects can play a pivotal role in spreading awareness about the colossal significance of conservation projects of heritage structures.
During seminars and conferences, I have often raised the issue of according importance to old heritage buildings. It is sheer imprudent to overlook the old edifices as they stand more vulnerable in the case of natural disasters such as earthquakes and floods. Both new and old buildings face massive damage during catastrophes. While on one hand, the new buildings were destroyed because they didn't conform to the safety norms, the old robust structures were ravaged because the successive governments never paid any heed to their timely conservation. The moral of the story being that the new structures have to adhere to all the safety norms, while the old structures have to be taken up for conservation from time to time.
B.S: What role does sustainability play in mitigating the large scale devastation caused due to natural calamities?
A.K: Sustainability is all about balancing nature with development. Albeit I am a pro-development person, I feel it imperative to convey that that we should not forgo the quintessential factors need to balance the nature in our relentless quest for development. There is a notion that carbon footprints are rising because of rapid industrialization as a result of which the government has been imposing restrictions on industries while being comparatively soft on the construction of new buildings.  The fact however remains that the main cause of global warming is due to the construction of new buildings which accounts for 47% of carbon emission compared to 33% caused due to transportation, and a much lesser 19 % caused due to industrialization.
B.S: How can the government and the builder-architects synergize in ensuring safe habitats?
A.K: There should be strong punitive action, against those putting to peril the lives of countless of innocent beings. Action needs to be initiated against builders not conforming to safety norms. If you look at Japan as a case study, you will know that it has been witness to maximum number of natural calamities such as tsunami, earthquakes, tornados. Keeping in mind these catastrophes, Japan has undertaken stringent safety norms for building constructions. The similar safety model of Japan and other developed countries like USA, Canada and Australia needs to be replicated by other developing nations for ensuring safe habitats.
B.S: As an eminent architect, how do you see the rehabilitation of Nepal happening in the coming times?
A.K: The redevelopment and the rehab process should be quick and fast so that the normalcy can be restored at the earliest. To realize this mission, the government should resort to "Prefab Model" of building construction which encompasses quick implementation as well as eco friendly and sustainable model of building format. My heart goes out for the Nepalese citizens, and in this hour of grief, I would beseech all professionals and the industry stakeholders per say, to come forward in the initiating the process of rehabilitation of Nepal.
As of now, it is too early in the day to evaluate the total loss as it would take few more days to gauge the cumulative loss. Only then, we would be able to assess the time required for rebuilding Nepal again. The Kedarnath catastrophe stands as an example for us to take cues about relief work, remedial measures, and the rebuilding of the devastated areas. Despite the humungous losses caused by floods in Kedarnath, the government has ironically still been inept in providing a long lasting eco sensitive solution in the eco sensitive zones. The state tourism ministry is still unaware of the massive ramifications of recklessly promoting tourism by not raising any alarm bells over construction of non eco-friendly structures and infrastructures which pose a great deal of threat to eco sensitive zones.
B.S: Do you think wooden structures can be a long lasting solution in sensitive disaster prone zones?
A.K: The wooden houses are prevalent phenomena in all advanced countries.  The emphasis should be on building eco-friendly, energy efficient and absolutely easy to make, manage and live homes. Our vision is to create these structures wherever we are required to make them. We are firm in our grit to spread the log culture in the country and to bust all the myths associated with the wood being used for construction works. We must share that we promote well- being through our proposition. We are not just a pioneer in this arena, but also want to set an example of being a company working in an environment friendly manner, bearing in mind the effects of global warming. It's not just a venture, but an endeavour to build a mindset, to save the environment and emerge as an enterprise with a difference.
B.S: With more wooden and eco-friendly edifices in sensitive zones and cities, can you assert with conviction that it will help in mitigating the intensity and magnitude of future disasters like floods and tsunamis?
A.K: The Density factor is vital. First you see the pressure steadiness of the three main construction materials steel, concrete and wood. First it looks as if steel and concrete are stronger than wood, but if you see in relation to the weight wood is in the direction of fiber much efficient than the common materials. To use a sustainable and light material for constructions is clever and a good contribution to protect our environment. The oldest houses in many parts of the world are constructed with wood. That shows that wood can be durable for hundreds of years, if it's used in the right way. The right way means, that the wood is protected from water and is able to breathe. These houses are essentially seismic resistant. Japan, a seismic prone country, has adapted wood as construction material. These houses are very common in countries where Hurricane and Tornadoes are a regular phenomenon. We have installed houses at most extreme sites in Himalayan region and they have withstood the Himalayan Tsunami. Especially in eco-sensitive zones, wooden structures find their presence in a big way. They can be erected even on agricultural lands because they are considered temporary and hence permissions are not a big problem. These do not disturb the topography of any area as they can be erected on stilts and hence flattening of terrains is not needed. The flora and fauna remain intact as minimal digging is required. In addition to all this wood merges with the environment and absorbs carbon dioxide for as long as exists, thus being highly conducive to environment. It has minimal negative impact on environment and wood naturally belongs to it. Since the structures remain cool in summers and cozy in winters, one does not need to use ACs and heaters much, thus adding to its environment affability. We are constantly living under the colossal threat imposed by global warming.
B.S: As crusaders of eco-friendly infrastructure, how will entrepreneurs like you play a vital role in creating awareness about ecology, environment and in fact, our eco system as a whole?
A.K: Wood promotes energy efficiency as wooden structures get warmer and cooler faster and saves considerable energy. They act as humidity controlling agents. Being pre-fab in nature, they do not need any water during construction / fabrication, and the energy consumed is much lower as a wooden structures gets ready in less than 1/4th the time of a conventional structure. While it takes only 2 trucks to take the material to the site for a small structure it may take more than 10 trucks over a period of time in constructing a conventional structure. Also our structures are designed keeping in view and mind the specifications laid by IGBC on green buildings. We have dedicated tie-ups with rain water harvesting companies and solar energy providers.