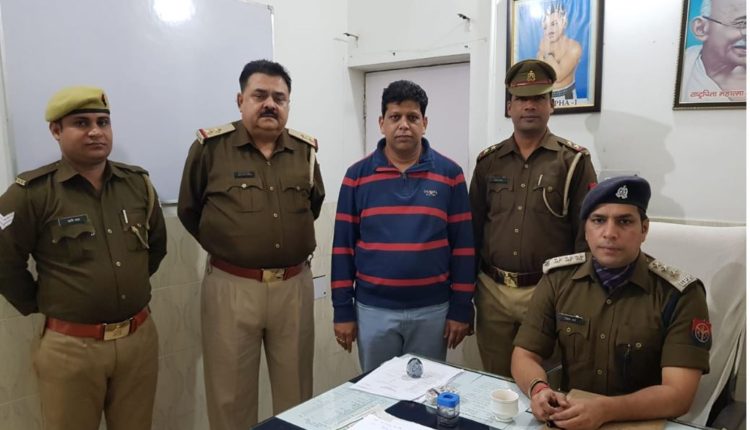 Another accused arrested in PC Gupta Land Scam
Saurabh Kumar

Greater Noida (13/12/2018) : Greater Noida police had made second arrest in IAS PC Gupta fraud incident. Ramesh Bansal an employee in Yamuna Expressway Industrial Development Authority and also the director of allegedly fake company named Data Infrastructures.
Ramesh Bansal told to be have alleged involvement in a land scam of over Rs 126 crore happened between 2015-16. In which seven fake companies were formed in which PC Gupta (Main accused and former CEO of YEIDA) nephew, his wife and other relatives were made directors as YEIDA had to acquire land for building roads to link Yamuna Expressway. These companies purchased land from farmers of 7 villages of Mathura, which was later acquired by YEIDA at double the price.
The scam came to light after the divisional commissioner of Meerut Dr Prabhat Kumar, who is also chairman of the YEIDA, had ordered an inquiry on the basis of a complaint. After irregularities found in investigation report submitted this year a case of fraud was lodged against several persons at Kasna police station of Noida on June 3 on the directions of the commissioner.
Regarding the same earlier police had arrested PC Gupta Former CEO of YEIDA from Datia of Madhya Pradesh while he was with his wife and driver.
Nishank Sharma Circle Officer Greater Noida said "Police will present him before court and thereafter sooner he will be taken on remand for interrogation to collect information about the scam modus operandi and people involved."