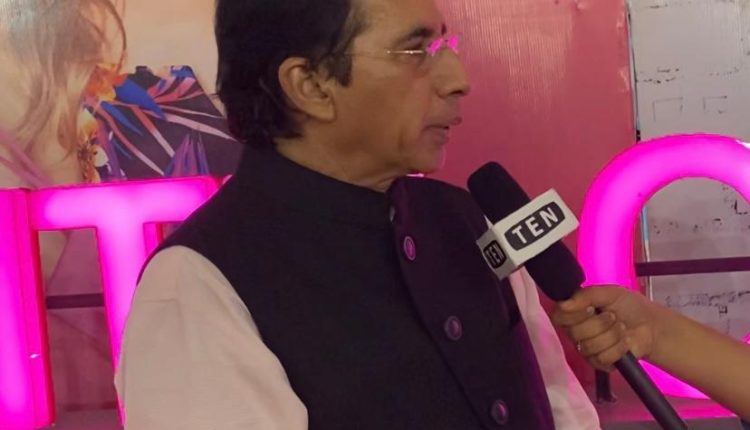 Apparel exports from Noida to double to ₹60K crores in next 3 years: IIGF chairman Lalit Thukral
TEN NEWS NETWORK
Greater Noida, 21st June: Speaking to Ten News during the first day of India International Garment Fair, organizing chairman of the fair Lalit Thukral said that the Noida apparel exporters are expecting the exports to nearly double from 35,000 crores to 60,000 crores in next 3 years.
Thukral who is also the president of Noida Apparel Export Cluster hailed state govt's policies behind the buoyancy over high growth prospects. He said that the UP government has made Noida the city of apparel and has provided several facilities as well. The new apparel park that is being constructed will add to the development. In another 2-3 years, the production will start, facilitating employment expansion in the textile industry. Over Rs. 10,000 to 15,000 crores of business is expected from this park, Thukral said.
When asked about the impact of the rise of cotton prices on the apparel sector, Thukral said that we have to take it with a pinch of salt as the buyers will not pay for the rise in the prices.
Suggesting unfair practices leading to hike in cotton prices, he said, "There is a group of people who are undertaking practices that are not in the interest of the nation and are creating obstacles in the growth of the industry as well as are eating out the profits. We have urged the government to take strict action against such people and as a result they have imposed duties on the exports. But it is also the duty of these people to understand that what they are doing is unethical and is not in the interest of the country and should work for the welfare of the community as well as their industry."
Talking about the fair which is being organized at the India Expo Mart in Greater Noida, Thukral said that several huge brands with 600-1200 stores across the globe are participating enthusiastically as buyers in the fair. Talking of exporters he said, "The young exporters participating in this fair are very ambitious. In conversation with them, I realised they are forward looking and are expanding their businesses. Some have bought more land or installed new machinery."
He highlighted that this motivation is essential in the growth of the economy and making India a superpower. "Countries have also realised that business with China is very uncertain so they have started seeking Indian products as they are looking for an alternative source and hence we expect a much larger business this year," he added.