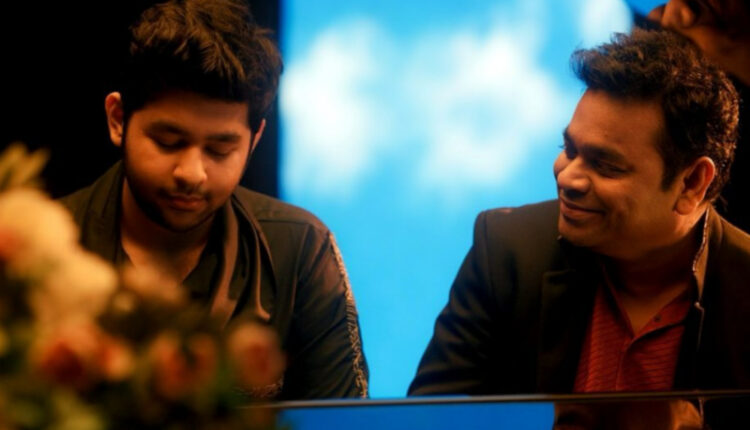 AR Rahman's Son closely Escapes on-set Accident in Mumbai
Ten News Network
New Delhi (India), 6th March 2023: AR Rahman's son, AR Ameen, recently escaped a major accident on his shooting set in Mumbai. The decorative chandeliers put on stage fell down on top of the young singer.

Ameen shared two pictures to his Instagram account. One was a picture of the stage before the accident and the other displayed the aftermath of catastrophic event.
Ameen wrote on Instagram, "I am thankful to the Almighty, my parents, family, well-wishers, and my spiritual teacher that I am safe and alive today. Just three nights ago, I was shooting for a song and I trusted the team to have taken care of the engineering and safety, while I was focusing on performing in front of the camera."
He further said, " The whole truss and chandeliers that were suspended from a crane came crashing down while I was right in the middle of the spot. If it were a few inches here and there, a few seconds earlier or later, the whole rig would have fallen on our heads. My team and I are shell-shocked and unable to recover from the trauma (sic),"
His father AR Rahman also shared his thoughts and said that he was shocked and urged sets in India to have world-class safety standards.