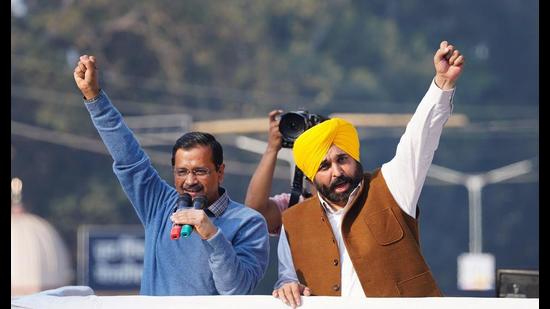 Arvind Kejriwal and Bhagwant Mann to visit poll-bound Gujarat today
Ten News Network

Gujarat, Sept 25th, 2022: Chief Ministers of Delhi Arvind Kejriwal, and Punjab CM Bhagwant Mann will be visiting Gujarat today to campaign in the state and shore up support for the upcoming elections.
They will be visiting Ahmedabad and interacting with youth, sanitation workers, and other employees of the Gujarat government.
"Bhagwant Mann and I will go to Ahmedabad. Will interact with youth, safai karmacharis, and temporary employees there. Every section of Gujarat considers the Aam Aadmi Party as their hope", Kejriwal tweeted.
Lately, the AAP leader has been visiting Gujarat every week to ensure his victory in the state elections to be held in December.