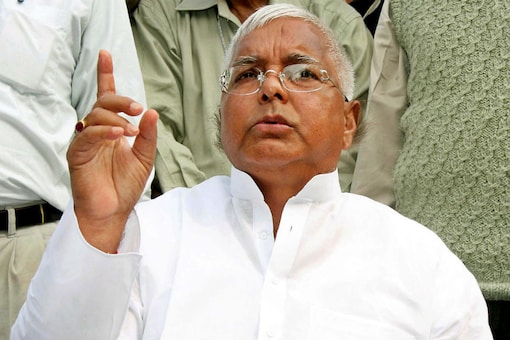 BJP will be wiped out in 2024 elections: Lalu Prasad Yadav
Ten News Network
Bihar, Sept 25th,2022: Former Bihar Chief Minister and RJD leader Lalu Prasad Yadav on Saturday claimed that BJP will be completely wiped out in the 2024 Lok Sabha elections.
"Don't worry, the BJP will be wiped out (safaya ho jaega)", he asserted.
Prasad was speaking at the airport as he was leaving for Delhi.
In the national capital, he is expected to be joined on Sunday by arch-rival turned ally Nitish Kumar, the incumbent CM of Bihar. Both may meet Congress president Sonia Gandhi for discussions on opposition unity.
Prasad's remarks come a day after BJP leader Amit Shah's visit to Bihar during which he accused Nitish Kumar of betraying the saffron party in order to become the PM.
"His(Amit Shah) government was wiped out from there (Bihar). The same is going to happen in 2024. So, he is running around and saying "Jungle Raj" and all that. What did he do when he was in Gujarat? There was jungle raj when he was there", he said.
Prasad is best known for his characteristic swagger and political knowledge that remains unfettered in the face of old age, failing health, and legal troubles.