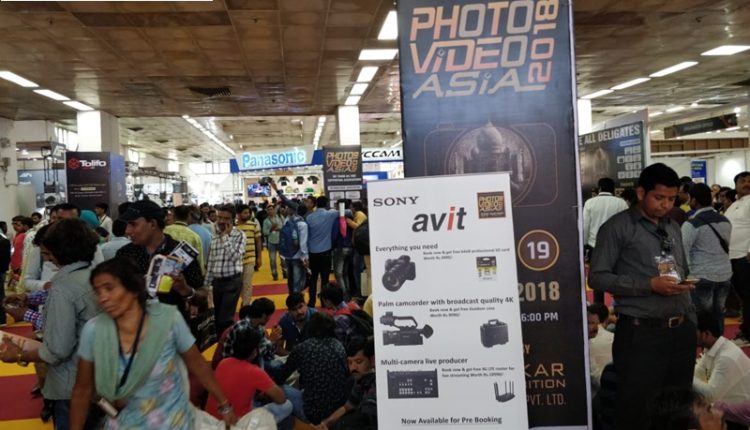 Asia's largest Exhibition on Photo and Video Industry Kicks off in National Capital!
Prerit Chauhan / Lokesh Goswami
New Delhi: As August 19 will be observed as World Photo Day. The largest Exhibition in Asia on Photo and Video Industry opened in National Capital today.The event is held over three days from 17-19 August, 2018 at Pragati Maidan, New Delhi.
The Photo Video Asia 2018 event is organized specially for the photographers, videographers and also a great platform for ministries, government agencies etc. which focuses exclusively on the photo and video industries.
The exhibitions at Photo Video Asia 2018 also act as a comprehensive resource for the industry, its members, prospective business visitors and customers by providing in-depth information the latest trends,technology influencing its progress.
Ten News caught with the Product Manager of Zhiyun India, Mayank Chachra, Speaking about the Exhibition he said,
"It's a great Expo we are getting lot of visitors here. We did not expected that we will meet so many people. As we are world leaders in camera stabilization. The people who use camera they need a stabilizer for their camera so our company is a global leader. We have 90 percent of share in the world for camera stabilizers and we have come with a innovative products like camera controllers, where we can control the camera without touching the lens, Camera ISO, Aperture, all the other camera features we can control without touching the lens."
Talking about the Business Growth of Zhiyun India, he said,
"If i compare the business with previous year. Business of our Company approximately have been doubled. And we want that our business to grow more, Because we have captured a very big market. We are making our products online on Amazon and we have a very big dealer network as well."