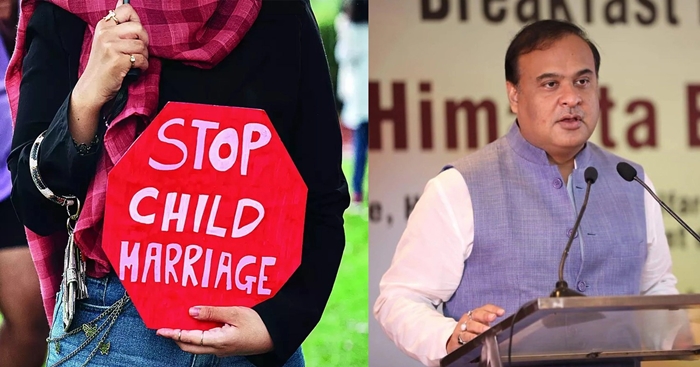 Assam Government Launches Crackdown on Child Marriage, Over 1800 Arrests So Far
Ten News Network
Assam (India), 3rd Feb 2023: The Assam government has started a "zero tolerance" campaign against child marriage in the state. More than 1800 people have been arrested so far, and police have registered over 4000 cases across Assam.

Chief Minister Himanta Biswa Sarma has declared that the crackdown against child marriage will start today and urged people to cooperate. He said that the campaign will be secular and that anyone facilitating such marriages, such as clerics and priests, will also face action.
Child marriage is a major cause of the high infant mortality rate and maternal mortality ratio. According to statistics, Assam has an average of 31% of marriages in the prohibited age.
The Chief Minister said that the government is firm in its resolve to end the menace of child marriage in the state and asked the Assam police to act with a spirit of zero tolerance. He also said that the crackdown would continue over the next few days.