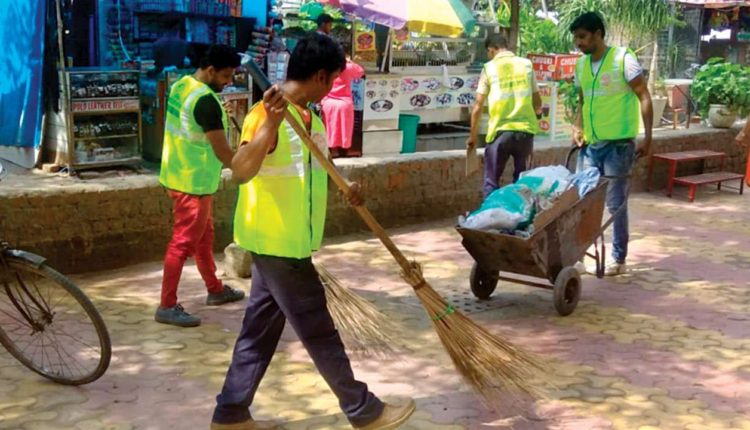 Astute Care's second leg of Delhi Swachhta Abhiyaan – A 100 hour cleaning drive to begin on 1st Feb
New Delhi, January 29th, 2021: Astute Care celebrated the 72nd Republic Day by launching 'Delhi Swachhta Abhiyaan', which is a series of special cleanliness drive in Delhi. The facility and home sanitization major pledged 100 hours of cleanliness drive in the capital city. The first leg of the campaign was carried out in Dwarka sector 5 and on 1st February it will begin the second leg of the campaign. The second leg of the campaign will be carried out at the Dwarka sector 10.
The Delhi Swachhta Abhiyaan aims to create consciousness vis-à-vis waste management for a 'Cleaner and Greener' Delhi by taking a small step to make big difference. Four cleaning crews and one executive will gather at the location and start sweeping to make the place neat and clean. Astute Care will also collect trash and dispose it in the nearby MCD disposal center.
Speaking about the initiative, Capt. Shaji Kumar, Founder, Astute Care said, "At present, awareness is the need of the hour and it is imperative for meeting hygiene standards across industries and the nation at large. The government has played its part well with nationwide Swachh Bharat Abhiyaan. Now, we envision carrying the torch forward with the launch of our Delhi Swachhta Abhiyaan, a 100-hour cleanliness drive. Ahead of Republic Day, Astute Care will not only clean relevant regions but also increase people's awareness around how they can contribute to nation-building by becoming a part of the movement. We have planned to cover whole Delhi region."
Astute Care carries out such cleaning drive every year and devotes 100 hours towards the cause of cleanliness. The organization has pledged to keep on creating the positive changes every year and maintain the awareness towards Health & Hygiene.