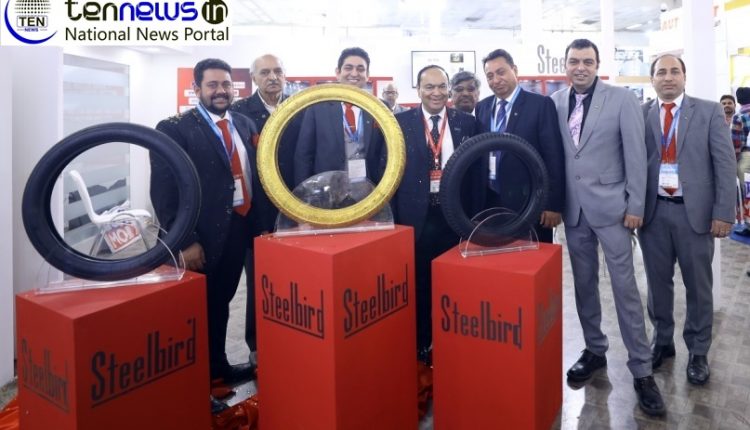 Auto Expo Component 2018: Steelbird International Launches Tyres and Tubes for E-Vehicles!
Prerit Chauhan (Photo/Video) By Lokesh Goswami Ten News Delhi :
New Delhi: Steelbird International has launched tyres and tubes for two-wheelers and e-vehicles during Auto Expo Component 2018 at Pragati Maidan, New Delhi. This new product range from the stable of Steelbird International was unveiled by Nirmal K. Minda, President, Automotive Component Manufacturers Association of India (ACMA) in the avid presence of many industry veterans and media professionals.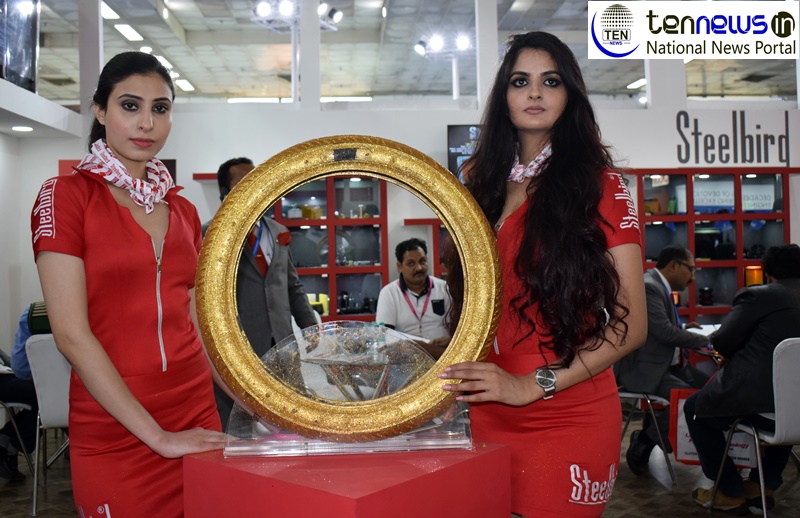 Steelbird's entry into the tyres & tubes segment is the part of its strategy to counter the disruption caused by e-mobility in auto components industry and yet sticking to its core competence of rubber moulding in which Steelbird has an experience of more than five decades.
High durability and long life are the USPs of Steelbird's tyres and tubes which are targeted to both urban and rural customer.With 10 different sizes and 6 patterns, Steelbird's tyres and tubes will be available in the aftermarkets of India and Nepal for a variety of two-wheeled vehicles and Electric three-wheelers.
Speaking to Ten News, Manav Kapur, Executive Director at Steelbird International said, "When the general perspective in the industry is very negative about the future and people assume that auto components industry will see a downfall once e-vehicles will come in vogue, Steelbird's taken a positive step towards EV components development. Many in the industry have a wrong perception that with the emergence of e-vehicles, the auto components industry will suffer a lot. We are not the pessimists; we are prepared to manifest and cultivate the changes in the industry. The launch of Steelbird tyres and tubes confirms that we have a potential to grow."