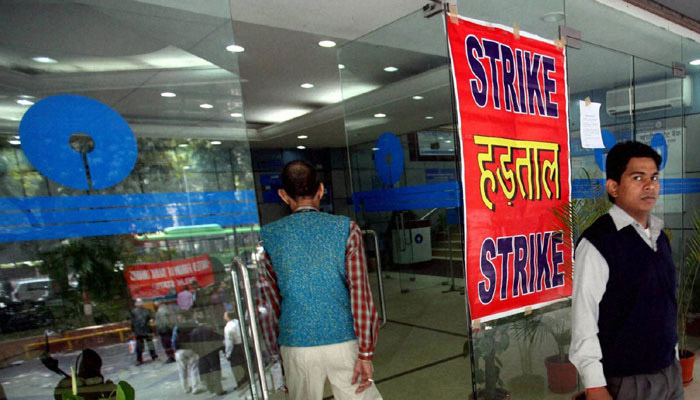 Bank unions observe two day strike, threaten to go on indefinite hunger strike if demands not met
Since the announcement of strike, IBA and Bank Unions held slew of meetings which ended without conclusion
New Delhi: Banks across the country including the national capital are closed for two days (May 30 & 31). Bank unions have called for two-day long strike to meet their wage revision demands.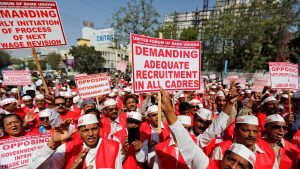 "IBA is responsible for this two-day long strike and its follow up losses. Bank employees wage revision is due since November 1, 2017 and charter of demands has already been submitted by the unions in the month of July 2017.  But IBA is only offering 2% hike while our demand is between 15 to 20 %," said Ashwani Rana.
Since the announcement of strike, IBA and Bank Unions held slew of meetings which ended without conclusion. Bank Unions arguing that they have made several government schemes like Jan Dhan Yogana, demonetization and so on successful. Even some bank employees lost their lives in these exercise but even after five years, IBA is offering 2% hike.
"Department of Financial Services, Ministry of Finance, Government of India was keen to give wage revision itself and written two letters to IBA for early wage revision. But IBA later started the negotiations and in 10 rounds of meetings only management issues and non-financial issues were discussed. On 5th May 2018 meeting IBA offered 2% hike which was rejected by Unions and decided to go for strike."
"NOBW demands that Government should advice the IBA to give respectable and justified wage revision as early as possible, if it failed to do so, bank unions can go on indefinite strike."