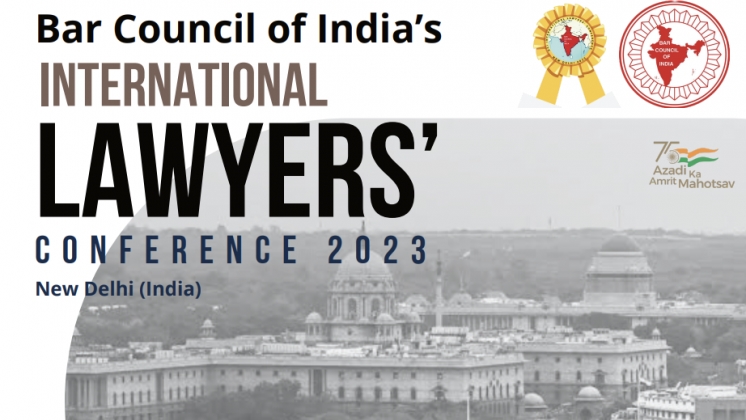 Bar Council of India to Organise International Lawyers Conference
Ten News Network

New Delhi (20/09/2023): Bar Council of India to Organise International Lawyers Conference it is Scheduled for 23rd and 24th of September 2023., at the iconic Vigyan Bhavan in New Delhi.
What sets this conference apart is its collaboration with esteemed legal organizations such as the Bar Council of England and Wales, the Law Society of England and Wales, and the Commonwealth Lawyers Association. This international gathering promises to be an enriching experience for legal professionals and enthusiasts alike.
The conference's grand inauguration on the 23rd of September 2023 will be graced by none other than the Hon'ble Prime Minister of India, adding a momentous touch to the event. The Hon'ble Chief Justice of India and the Hon'ble Minister of Law and Justice, along with other dignitaries, will also be in attendance.
The conference will conclude with a valedictory ceremony featuring the Hon'ble Union Home Minister, Cooperation Minister, Labour and Employment Minister, and Environment, Forest, and Climate Change Minister from the Government of India, along with the expected presence of other Hon'ble Ministers and Members of Parliament.
This international legal symposium will see participation from numerous Supreme Court Judges, Chief Justices, Judges, Senior Advocates, Advocates, and foreign delegates, creating a melting pot of legal expertise and insights.
The conference's centerpiece will be the ten technical sessions, each meticulously designed to explore vital legal topics. Eminent speakers from around the world will deliver insightful presentations, fostering discussions and knowledge sharing.