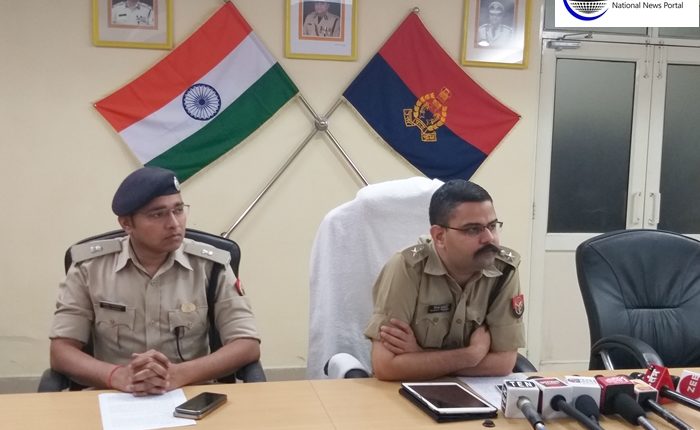 Bike bot company owner Sanjay Bhati surrenders before court, franchise head got arrested
Saurabh Kumar / Baidyanath Halder
Greater Noida (07/06/2019) : On June 6th a joint team of the Economic Offences Wing and SWAT of the Noida Police had arrested Vijay Kasana, franchise head of Bike Bot Company. While today the owner Bike bot Sanjay Bhati surrendered before CJM court. The accused allegedly duped several investors after promising them lucrative returns.
After a long chase toady spoofing Noida Police Sanjay Bhati surrendered in court after which he was sent on judicial custody of 21 days. As per the police, a total of 35 cases are registered against the company management and several are yet to be registered.
Police nabbed the accused Vijay Kasana from Sarvhit Hospital in Meerut as he was taken there after getting injured in an accident under Pallavpuram area. SSP Vaibhav Krishna told that "We got the information and deployed our two guards three after which arrest was done. The accused had been absconding since December 2018. A probe was lodged in January when the first complaint in the case was received. We have shared details of the case with the enforcement directorate to get a separate case of money laundering filed against them."
The accrued use to lure investors on the pretext of high returns and ask them to submit 62 thousand rupees and in return, they will get a monthly return of a certain amount. The accused have duped several people of thousands of crores.