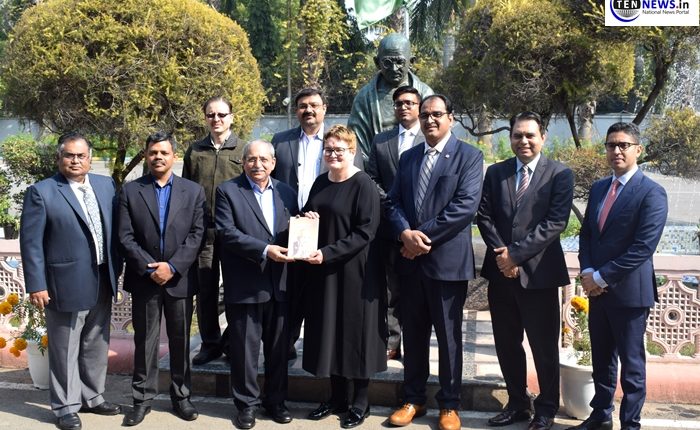 BIMTECH associates with Global accounting body ACCA, organizes seminar on "Future of Work Ready Talent"
By Ten News Network
Greater Noida, 4th Feb : Today, Birla Institute of Management Technology (BIMTECH) hosted the visit of Association of Chartered Certified Accountants (ACCA) and seminar on "Future of Work Ready Talent" at their campus.
Association of Chartered Certified Accountants is the global professional accounting body offering the Chartered Certified Accountant qualification to prepare sought-after finance professionals in the fast-changing world.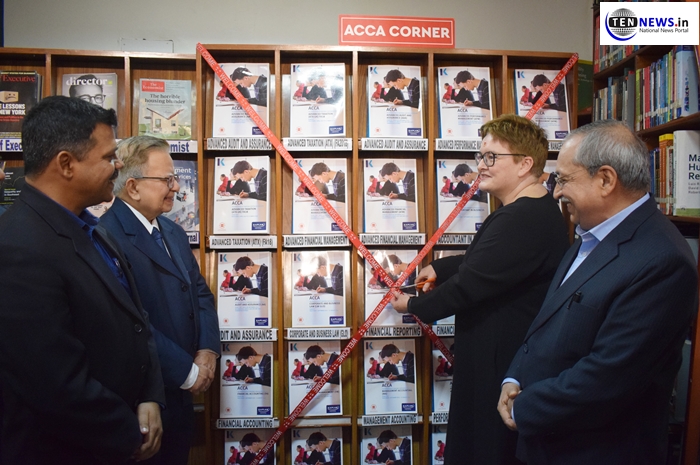 The seminar was attended by the ACCA Chief Executive Helen Brand, Head of International Development Md. Sajid Khan amongst others.
Present at the seminar were BIMTECH Director Dr. H. Chaturvedi, Deputy Director Anupam Verma and Finance faculties and students.
In her address, Brand presented ACCAs Global Research on where careers like accountancy are heading in the world of automation, sharing the 20 trends that will shape careers in 2020 and beyond.
In an interaction with Ten News, she said, BIMTECH is one of the premier business schools in India. Combination of ACCAs extensive market focus and BIMTECH's prestige, faculties and excellent students will bring future ready competence that employers are looking for.
She went on to name – Vision, creativity, emotional intelligence and digital quotient as the key skills that will be required in year 2020 and beyond.
In his address, Khan talked about the 4 drivers that are changing the careers, the first one being the technology and increasing regulations, globalization, changing expectancy of the society being the other 3 factors. He went on to interact with students with enlightening questions.
The Seminar was followed by a visit to the BIMTECH's Library for ACCA's Corner Launch.