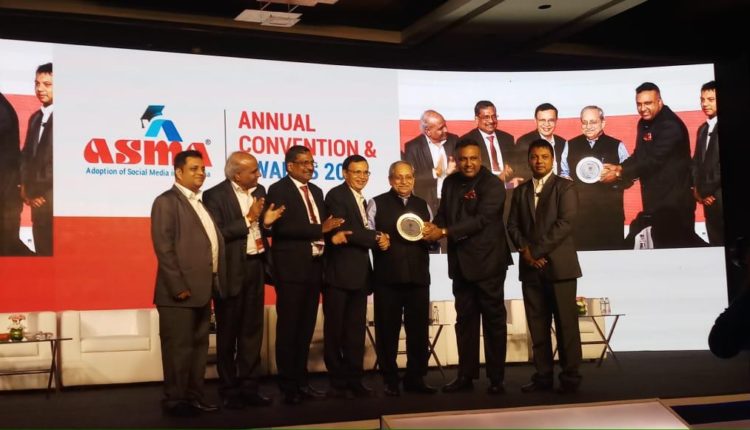 BIMTECH Director Awarded in ASMA Annual Convention and Awards 2019 at a glittering ceremony in Mumbai
Mumbai (16/09/19): The much-awaited 3rd ASMA Annual Convention and Awards 2019 commenced today at Hotel Sahara Star, in Mumbai. High profile academicians and stalwarts from EduTech and digital world came together to be a part of India's biggest conclave on 'Digital Transformation of Academia'.
The conclave in the day time was followed by an award night, in which the longest serving VC / Directors were awarded.
Dr H Chaturvedi, Professor and Director at Birla Institute of Management Technology, Greater Noida and Board of Governors Birla Global University was one amongst the 6 giants of education industry to receive this honour.
Dr H Chaturvedi has also been a Director at All India Council for Technical Education (AICTE), a statutory body under MHRD, Government of India. Being a renowned management educationist, he has been deeply involved with national bodies like EPSI as Alternate President, AIMA, NHRDN, AIMS , UN Global Compact Network, Agra Alumni Association, Global Alumni Association of BIMTECH and the Indian Management Conclave (IMC), organized by the MBA Universe.com.
On receiving this prestigious award, Dr. Chaturvedi, first of all, thanked ASMA and jury, then he added, 'my greatest satisfaction is that I have been mentored by some of the giants of management education.' He named Dr. C.B Gupta, Dr. Jagdish Sheth and Padma Shri Dr. Pritam Singh as his greatest mentors and influencers.