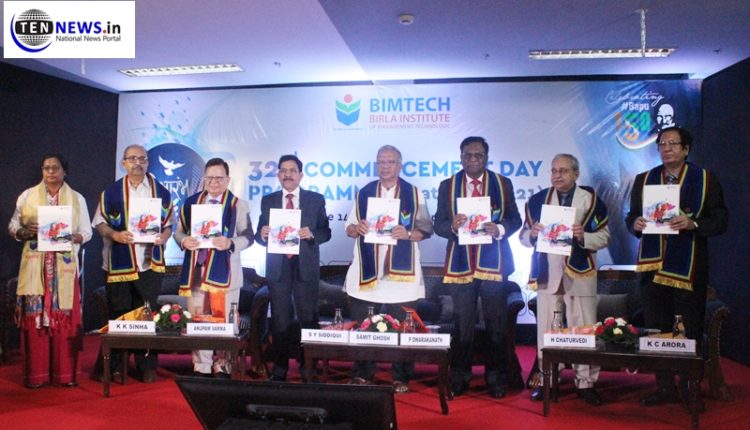 BIMTECH may be under Level 1 college category soon : Dr H Chaturvedi at 32 Commencement Day
Saurabh Kumar
Greater Noida (15/06/2019) : On June 14th Birla Institute of Management and Technology organized 32nd Commencement day program for its newly inducted students of batch 2019-21 at its Campus. 'Deeksharambh', the commencement program was attended by more than 400 freshers along with their family members.

Samit Ghosh CEO Ujjivan Small Finance Bank was the chief guest for the event while P Dwarakanath HR expert and S.Y. Siddiqui Chief Mentor at Maruti Suzuki India were the guest of honor for the event.
Delevering welcome note Harivansh Chaturvedi director BIMTECH listed last year achievement of the institute and presenting their future plans told "sooner the institute will be among level 1 category of institute. This year several students are exemplary achievers in their chosen field and this year we have 45% girl's students among total number of students which is 6% higher than last year."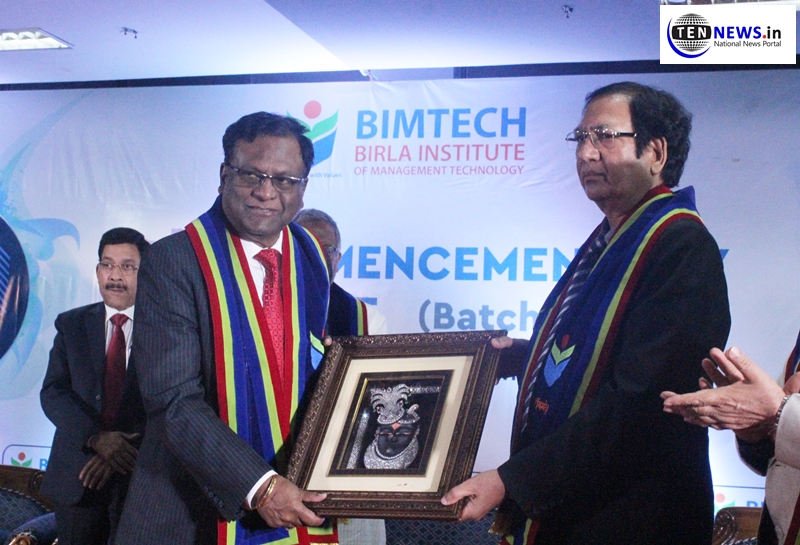 "This year has special significance for our institute because the country will be celebrating the 150th birth anniversary of Mahatma Gandhi. As Birla family has a special legacy with Gandhi Ji our institute will be organizing different programs on him throughout the year."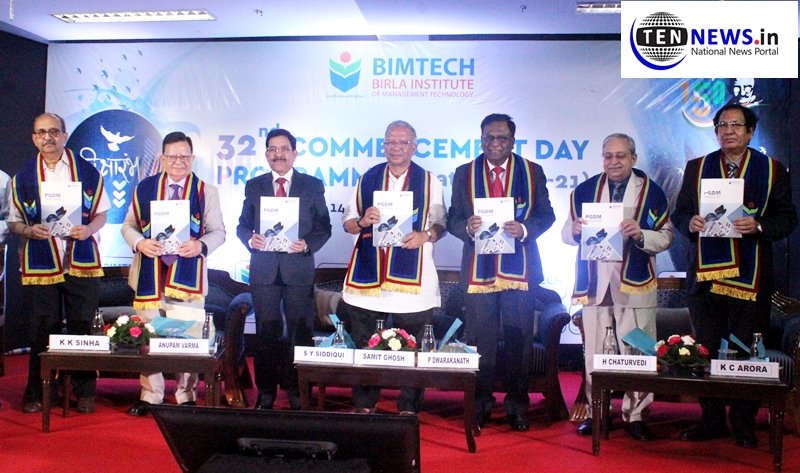 Samit Ghosh in his address shared his success story and said "After working 30 years with banking sector I started thinking that how can I give something meaningful to society and then a realized that lower section of society in our country is deprived of financial services. Thereafter I thought of to set up a financial institution for this excluded class."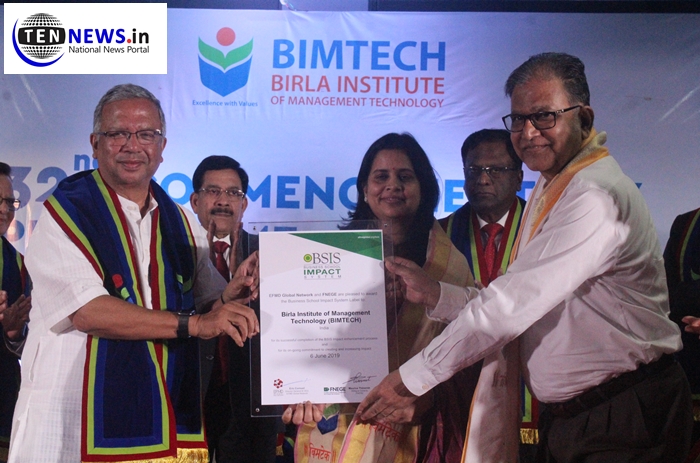 S.Y. Siddiqui M, aking the moment lighter made students laugh several times by describing how the Japanese were very different from us when it comes to business He said "Character is very important for Japanese first comes country the larger community then corporate then family and last come me myself but in our case it gets reversed."
The program concluded with vote of thanks presented by Dr. Anupam Varma, Dy. Director, BIMTECH and at last all the guest were facilitated with mementos and paintings as a token of appreciation and gratitude by Director BIMTECH.
BIMTECH, Greater Noida | 32nd Commencement Day | Video Highlights