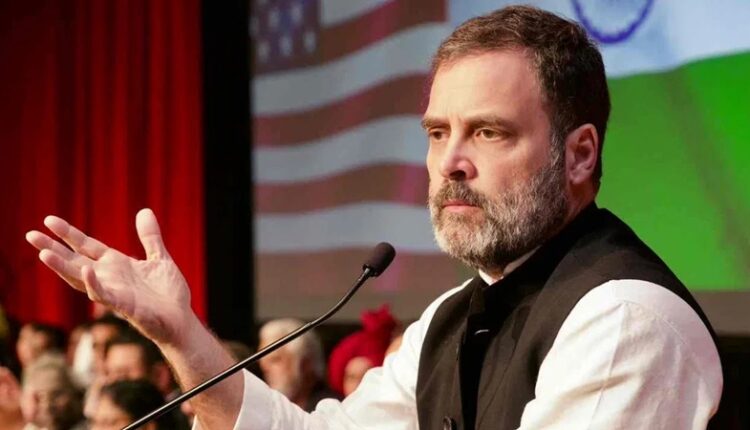 BJP always blaming others for their failures: Rahul lashes out at govt for Odisha train tragedy
Ten News Network

New York, 05th June 2023: Indian National Congress leader Rahul Gandhi, has lashed out at the BJP-led Central government authorities, accusing them of always blaming someone else for their failures.
The leader was addressing the members of Indian diaspora in the Javits Centre, and was talking about the recent rail crash in Odisha. They observed a 60-second silence for those who died in the accident.
He blamed the BJP government and compared the situation to a train accident during the Congress tenure that led to the Railway Minister's resignation.
He further blamed the BJP and the RSS for being incapable of looking into the future and said they never talk about the future and are only interested in looking into the past.
Looking back at the rail accident during the Congress tenure, he reportedly refers to Congress leader Lal Bahadur Shastri's resignation following a rail accident that claimed 140 lives.
Rahul Gandhi also added that there is an ongoing fight in India between two idelogies, one that is represented by the Congress and the other by the BJP and the RSS.