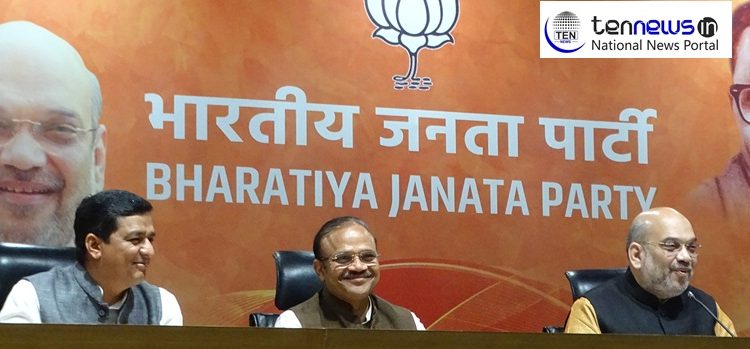 (03/03/18) NEW DELHI :–
We have risedvlike a phoenix from the ashes in North-East states after our performance in General Election 2014 in these states, said BJP Chief Amit Shah while addressing media today in party headquarter after getting landslide victory in Tripura and Nagaland.
He said, "We dedicate this victory to those party workers who lost their life in while struggling with Communist goons in North-East states. This mandate shows that the people of North-East now wants development not violence and atrocities."
Referring to the figures, he said, in 2014 General Election, the BJP got 1.3 per cent of vote shares in Tripura, while 1.8 per cent in Nagaland but the party got 50 per cent in Tripura and 37 per cent to NDA in Nagaland.
Counting of assembly polls of Nagaland, Tripura and Meghalaya is underway. In Tripura BJP got landslide mandate, while is Nagaland NDA is close to victory, however, in Meghalaya BJP got only three seats and Congress and regional party is making a lead.
Of 29, now we have BJP government in 21 states but the golden era of BJP is yet to come. "The golden era of the party will start after winning Kerala, West Bengal, Orrisa and Karnataka," he said while replying to a question.
Replying to a question of using money and power in during the election by the BJP, Amit Shah said, "Congress and Left would say so because they can't allege that BJP has hacked EVM. The entire election has happened through VVPAT."