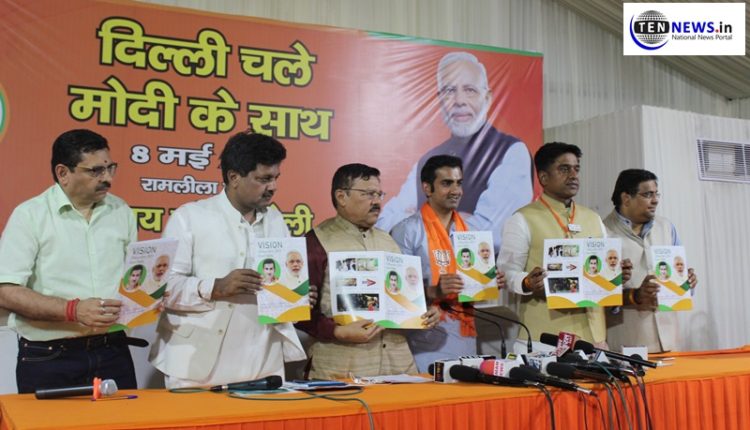 BJP's Lok Sabha Candidate Gautam Gambhir Releases Vision Document For East Delhi
Saurabh Kumar / Baidyanath Halder
New Delhi: Gautam Gambhir BJP's candidate from East Delhi today addressed a press conference and Released Vision Document For East Delhi. Gambhir also listed his priorities. He said he will not get into verbal spat or allegations and will only focus on key agendas.
Gambhir has replaced Maheish Girri as the BJP candidate from East Delhi, setting up a clash with Congress' Arvinder Singh Lovely and Aam Aadmi Party's Atishi.
The 37-year-old former cricketer said the main challenge before BJP in Delhi was not AAP and Congress but fulfilling the promises made by PM Modi and take his development agenda forward.
Gambhir identified sanitation and drinking water, Ghazipur landfil site issue and beautification of the landfill site as the main issues plaguing East Delhi, which he felt has been neglected by subsequent governments.
He also promised to setup colleges like, Delhi University in East Delhi.
"AAP and Congress are not the main challenges for BJP. The challenge is to fulfil the promises made by the party and PM Modi," Gambhir said.
"Will make East Delhi the best constituency. Many people boast of turning Delhi into London or Paris but neglect improving basic amenities like sanitation and drinking water facilities. Will make the city how a national capital should be. Pollution is also a major issue," he said.