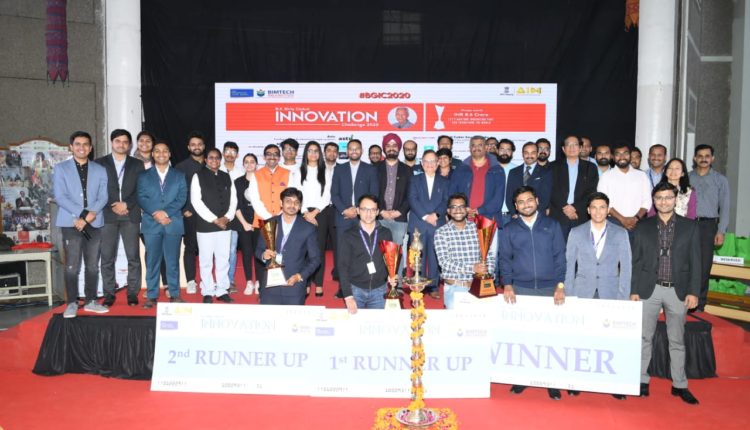 Blood Clotting Startup "Miraqules" bags 1st Position at AIC-BIMTECH's B.K Birla Global Innovation Challenge
Greater Noida, 1st March: Miraqules, an ambitious blood clotting startup bagged the first prize at the finale of B.K Birla Global Innovation Challenge 2020 organized by Atal Incubation Center at Birla Institute of Management Technology, Greater Noida on Saturday.
The first runner-up prize in the competition was bagged by Fluid Robotics and the second runner-up prize by Torus Robotics.
The winner bagged a prize money of Rs. 5 lakh whereas the 1st and 2nd runner up received Rs. 3 lakh and Rs. 2 lakh respectively.
The innovation challenge was organized in the memory of Late B.K Birla in order to encourage all new ideas that seek to provide a revolutionary solution to traditional problems in the areas of technology, education, agriculture and energy.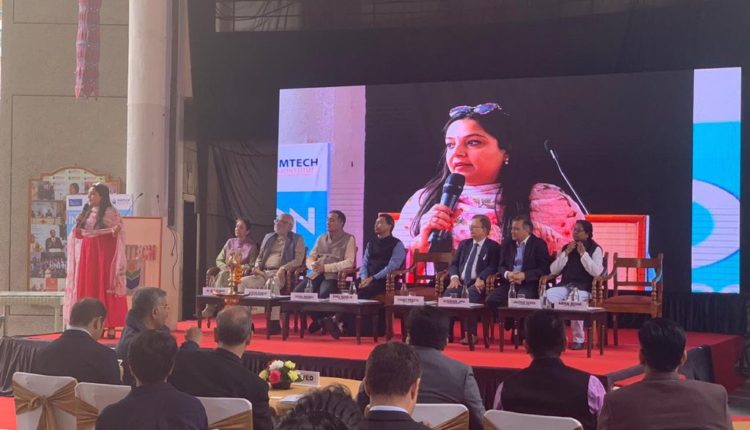 AIC had received 863 applications in total for this challenge from 5 countries including India, Switzerland, Singapore, USA and UK. The applications were scrutinized in multiple rounds and eventually on the day of the finale, the top 20 applicants were divided into two groups of 10, with each one of them presenting their pitch desk to a panel of 5 judges consisting of renowned innovators, entrepreneurs and VCs.
After the first round in Finale with 20 applicants, the top 5 applicants were shortlisted for the final round and eventual winners were chosen amongst them after they had presented their pitch desk to a panel of 10 judges in an open session.
When asked about his startup, Dr. Mubeen, Co-founder of the winning startup, Miraqules, said, "We are making blood clotting agents which can clot blood within a minute. The closest competitor we have takes around 2-3 minutes to clot blood whereas our product only takes 30 seconds to 1 minute which can be a substantial difference."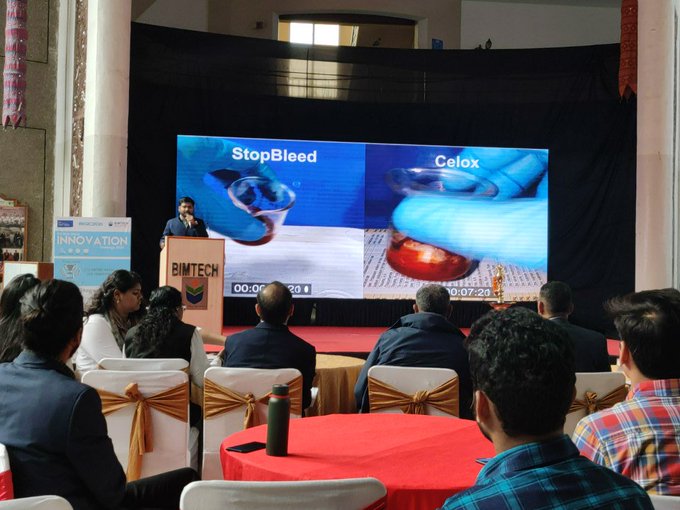 Dr. Mubeen named Government Hospitals and Armed Forces as the market for their product, he said, "Armed forces are always looking for blood clotting agents but they have to import it from outside, so we are now in contact with army agencies and we have received wonderful response from them so far."
"After getting FDA approval, we are going for international markets. I hope after 5 years, Miraqules would be a well recognized name." Said Dr. Mubeen when asked about his future plans.
When asked about his startup, Asim Bhalerao, Co-founder of the 1st runner up, Fluid Robotics, said, "We develop robotics solutions for mapping and inspecting underground pipelines because a lot of data about underground pipeline is not available therefore their condition is not known which can cause loss of upto 50% of water in distribution. So, our goal is to reduce water loss and water pollution through robotics."
When asked about his experience at this competition, he said, "It was extremely fun, wide variety of startups came here and the event was also organized very well. He also praised AIC's Manager Anil Sharma for giving them access and face time with the mentors."
The finale was graced by Charu Pragya, National-incharge, BYJM; Anand Kumar, DG, Dept. of Prisions Admin and Reforms, U.P Government; Dinu Raheja, ED LEAD, tGELF; Gopal Mondal, CFO, IDFC Foundation; Tarun SInghal, Director, Sopra Steria; Nishish Jha, Managing Partner, Unigrowth Canada and Aseem Kumar, Head, Asia-Pacific Centre, UN GCNI as Guest of honors.