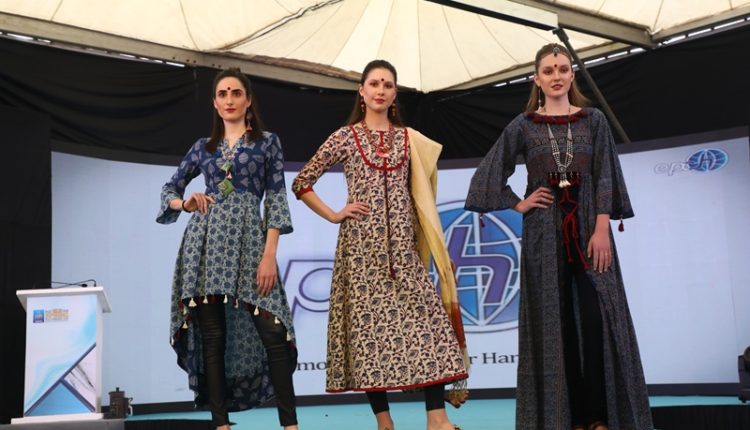 Business on full swing , models walked the ramp on third day Delhi Fair 2019 at India Expo Mart
Greater Noida (20/2/2019) : A large number of handicrafts exporters have been doing trading with Iran and in recent past due to an imposition of US sanctions on Iran they are not able to route their payments in foreign currencies namely USD and Euros.  Due to this imposition, their export orders are getting hampered.   Looking at the gravity of the situation, EPCH decided to hold a seminar during 47th edition of IHGF-Delhi Fair, 2019 informed Shri Rakesh Kumar, Director General – EPCH.
Rahul Ranjan , Chief Manager, Foreign Exchange, UCO Bank and  Vivek Sharma, Chief Manager, UCO Bank were the faculty members to apprise the participants about trade with Iran after imposition Iran-US sanctions.
The Government of India also took the initiative to resolve the issue with Iran and Office of Foreign Assets of US [OFAC] for taking the waiver to continue trade with Iran under Indo Iran Rupee Payment mechanism.   UCO Bank has been nominated for facilitating the trade.
The faculty from UCO Bank apprised the participants about the conditions to be followed to trade under Rupee Payment Mechanism by describing the general guidelines such as trade should be between India and Iran, the port of loading and destination should be Indian and Iranian port respectively, no transhipment will be allowed, no merchanting trade is allowed, goods and the entities should not be in OFAC Sanctioned list and the last trade must be in INR.
They also discussed the mechanism adopted by UCO bank in reimbursing other banks for Iran Trade dealt by them and the channels through which trade can be done namely through Letter of Credit, collection and against advance remittances.   They also informed that all Authorised Dealer Banks can claim the Iran related trade proceeds from UCO Bank Treasury through SWIFT.
The forum was also apprised about account opening procedure and streamlining of account opening documents details for fastening the account opening for carrying out transactions for trading with Iran. They also took note of the concerns of the participants and answered their queries and promised to forward their concerns to competent authorities of UCO bank for further streamlining the process so that trade with Iran should not hamper further.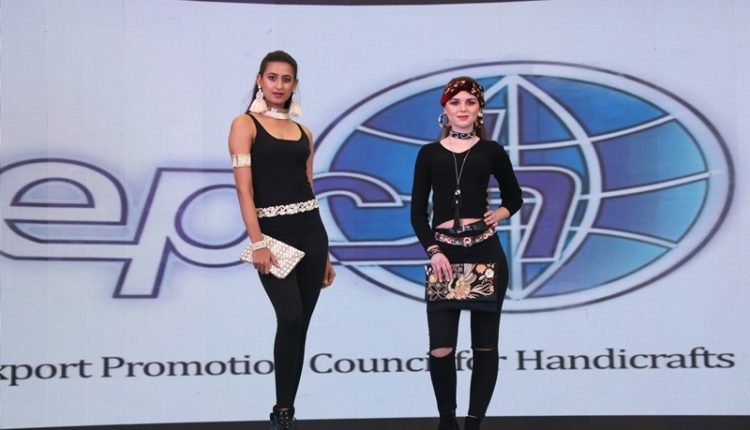 Models walked on ramps on day three also and displayed products of fashion jewellery & accessories of Craft Overseas, New Delhi, Anaya Fashion, New Delhi, Veva's fashion, Jaipur, Banaras Buttons & Beads Ltd, New Delhi. Buyers from different countries seen sourcing in full swing on day three of the fair.