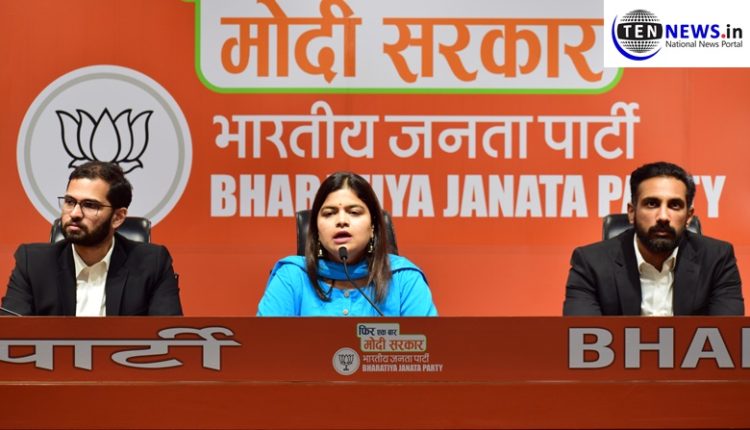 Calling Mamata Hitler Didi, Poonam Mahajan criticises Bengal government
Talib Khan (Photo-Video) Lokesh Goswami Tennews New Delhi :
New Delhi, (14/5/2019): The Supreme Court today granted a conditional bail to a BJP activist arrested for allegedly posting a morphed image of Mamata Banerjee on social media and asked her to apologise, while observing that freedom of speech ends when it infringes upon others' rights.
Referring to the incident, Bharatiya Janata Party leaders lashes out on Mamta Banerjee's TMC government calling her an anarchist leader and the leader who scare the citizens who use their Right to expression and speech.
Today, BJYM President and BJP MP from Mumbai North Central, Poonam Mahajan addressed a press conference regarding the Supreme Court order of releasing BJP worker Priyanka Sharma.
Repeatedly referring to TMC chief Mamata Banerjee as 'Hitler' and 'Hitler didi'. Poonam Mahajan said on Tuesday that while the party was delighted that Priyanka Sharma will be released, it would fight her case with renewed vigour due to the alleged injustice done".
Calling the arrest of the youth leader in Bengal for sharing a meme on Mamata "an assault on free speech, Mahajan alleged that people in Bengal are living in fear. She also alleged that a Magistrate hearing was denied to Priyanka and said the BJP will fight her case when it comes up after the vacation".