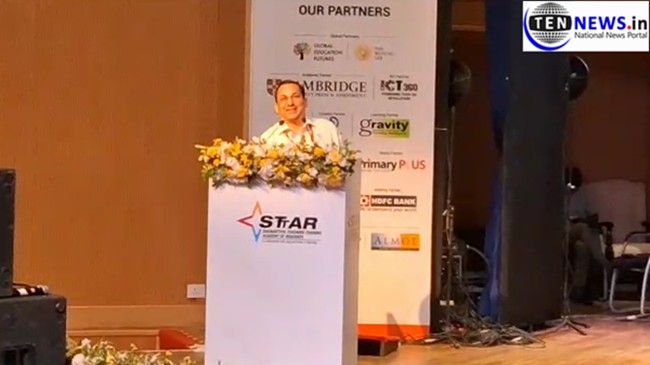 New Delhi, 19th May 2023: CBSE Secretary Anurag Tripathi delivered an address at the ongoing Sttar Global School Education Conference in Delhi. The official highlighted the measures taken by the current government to reform the entire education system in the country.

Speaking about the recent government reforms and additions to the National Education Policy (NEP), he stressed the necessity of engaging in an interactive and comprehensive pedagogy. He emphasised the present government's efforts to change the present structure of education in the country and how it helps enrich innovative ideas amongst the students.
He further talked about lauding the small and significant achievements taken by the student body, and ascertained that the smaller steps ultimately lead to a big change in the educational structure.
He lodged a plea with the school authorities to follow the NEP and the NSF to the very basics and adhere to the two policies as their 'Bhagvad Gita' the holy Hindu script that is predominantly followed in the country. He further urged the school authorities and teachers to develop teaching plans that maintain that flow of information for the students and enable them to connect the concepts being taught, bringing together ideas and perspectives from multiple disciplines.