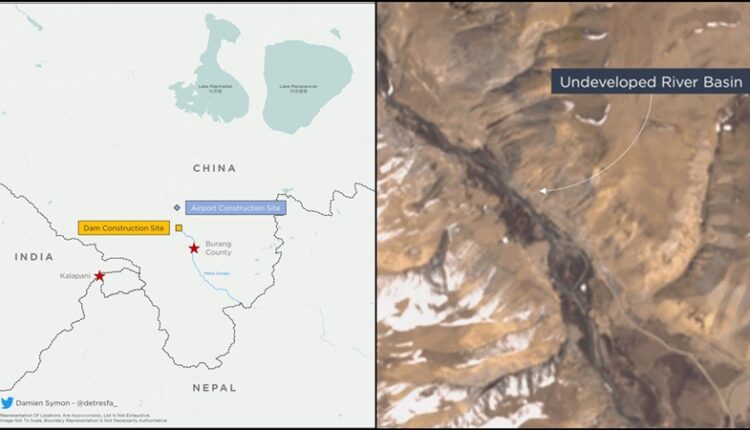 Chinese construction on river raises concern, discussed during corps commander meeting
Ten News Network
New Delhi (India), 21st Jan 2023: India and China held the 17th Round of Corps Commander Level Meeting last week at the Chushul-Moldo border meeting point on the Chinese side, even as satellite images show China constructing a new dam on the Mabja Zangbo River close to the tri-junction of its borders with India and Nepal.
The talks, held against the backdrop of ongoing border tensions between the two countries, focused on maintaining security and stability on the ground in the western sector. The meeting comes days after a clash between Chinese and Indian troops in the Yangtze area of Arunachal Pradesh's Tawang sector.
The dam, which is being built by China on the Mabja Zangbo river, is just a few kilometers north of the tri-junction of China's border with India and Nepal. Reports suggest that the new dam would be capable of generating hydropower three times more than that of central China's Three Gorges Dam, which has the largest installed hydropower capacity in the world.
Damien Symon, a geospatial intelligence researcher, has shared satellite images of the construction work of the dam, which he said will increase concerns regarding Beijing's future control over water in the region.
According to Symon, the satellite images show that the dam appears to be 350 to 400 meters long, although the structure is currently under development and its purpose is still unknown.
Meanwhile, the leadership in India is affirming peace and tranquility on the LAC for the normalization of the overall relationship with China. China has also said that the two countries should take forward their ties, putting the border issue in its "appropriate place".