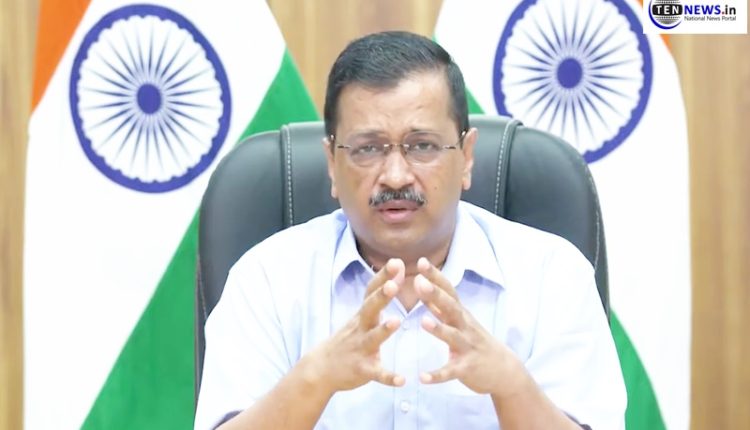 CM Kejriwal Appeals People to Shift Away from Yamuna Banks Due to Rising Water Level
Ten News Network
New Delhi, 14 August 2022: Delhi Chief Minister, Arvind Kejriwal has urged residents living along the Yamuna banks in North Delhi to avoid the region due to the rising water level.
In a tweet sent out on Sunday, the chief minister stated, "We are keeping an eye on the situation and are prepared to handle any scenario. In Delhi, the Yamuna's water level has risen. I kindly request that everyone refrain from approaching the river's banks and remain in place. For those who reside close to the Yamuna, suitable measures have been established. cooperate with the administration and the government."
About 7,600 people who were living in temporary homes close to the river were moved to higher land in East Delhi by the revenue department on Saturday, according to officials.
The involved employees were told to remain on high alert in the meanwhile by the minister of revenue, Kailash Gahlot. "All relevant agencies have been placed on high alert due to the rising water level of the Yamuna. We urge people not to approach the water. Under the direction of CM Arvind Kejriwal, we are keeping an eye on the situation," added Gahlot.
He also added, "Camps have been established for the displaced, and proper preparations have been made for their lodging and nourishment."
So far, at the Old Railway Bridge at 8 p.m. on Saturday, the water level was 205.88 meters, which was lower than the 205.99-meter reading noted at 4 p.m. while the officials from the flood control room said that the level had begun to decline from 8 pm. Even the Central Water Commission (CWC) has predicted that the level will probably fall further lower on Sunday.