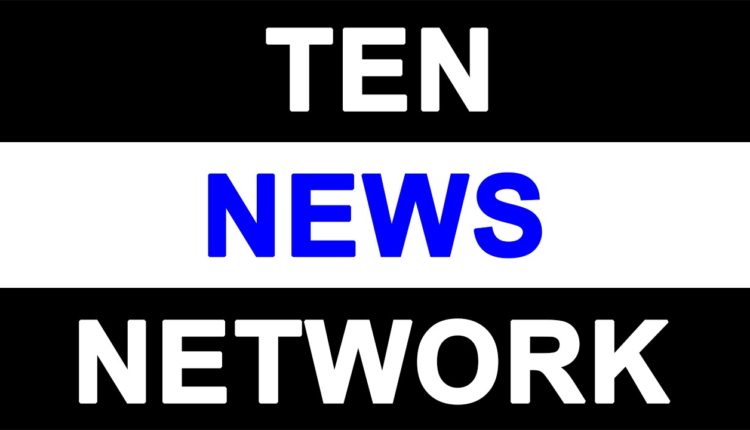 COME OCTOBER COME FESTIVITIES BY HRISHI KUMAR

The month of October in India is full of festivals due to which market sentiments ride high. This push in these sentiments of the people is largely due to the industries and sectors offering varied lucrative deals and at the same time, this season is considered an extremely auspicious time for big purchases such as property, vehicles, gold, etc. Thus, as the retail footfall increases, so does the conversion rate. We are currently in progress with the 15 days of Shradhs (Pitrupaksha), which will be immediately followed by 9 days of navratris and on the tenth day, Dussehra. Later after twenty days comes the 5 days of Diwali that starts with DhanTeras, then Naraka Chaturdashi (Chhoti Diwali), then Deepawali (Badi Diwali), Govardhan Pooja and concluded with Bhai Dooj. Hence, for over a month, Indian crowd is filled with joy and enthusiasm of buying something new and something big. Thus, property market of India during this time is observed to be highly fruitful for all; buyers, developers and the economy as well.
RBI provides the first gift:
"I don't know what you want to call me. Santa Claus or Hawk… My name is RaghuramRajan, and I do what I do". No matter what and any number of times Mr. Rajan might say this; but the fact will remain true. RBI's move of reducing the repo rate just before the Indian festive season by 50 basis points has come out as a huge relief for the borrowers in the realty sector and Mr. Rajan's strategic and analytical frame of mind is the key behind this decision. "Investing in property involves heavy duty fund management and allocation. Those buying a property on loan are under a double-edged sword, where high EMIs can sting hard. Thus, this move by RBI will provide the property buyers with reduced EMIs, thus reducing pressure on their pockets", states Mr. VikasBhasin, MD, Saya Group. This festive season, Saya Group is offering 10:80:10, No pre EMI scheme for its recently launched project 'Saya Gold Avenue' located at Ghaziabad. "We at Saya Group are providing new festive payment plan under a 10:80:10 scheme along with No Pre EMI clause on our project Saya Gold Avenue where one can pay 10% at the time of booking and 80% from bank funding and remaining 10% on offer of possession. The catch here is that, till offer of possession of unit, customers are not liable to pay the instalments to bank", adds Mr. Bhasin.
Adding to the view, Mr. Sudeep Agrawal, MD, Shri Group says "For every business, this is the perfect time to come out with something new in the market so as to generate the highest sales. It has been also noticed that customers believe this time period as the most auspicious time to invest and invest big, such as a car, gold or even a property. Thus, festive season in India is very crucial with respect to enhancing sales and offering the best deals in the market. We have also come out with a festive season scheme and two new payment plans this year for our new customers, for our project, 'Shri Radha Sky Gardens' located at Greater Noida West". The company is offering scheme valid only for new buyers for top floor apartments of the project 'Shri Radha Sky Gardens'. A customer interested for 2 BHK/2BHK + Puja units can take a discount of Rs. 90,000 or 3 ACs free of cost. Customers interested for 3 BHK units can take a discount of Rs. 1,20,000 or 4 ACs free of cost. The company has also come out with two new payment plans; special payment plan Rs. 3,200/- all-inclusive with dedicated open car parking and subvention payment plan Rs. 3,395/- all-inclusive with dedicated open car parking.
Offer of possession making way for new purchases:
A stable property market is one where not only the demand and supply is balanced, but one where on-time delivery of projects take place plus a decent 6-9 months of unsold inventory is maintained to meet the sudden demand or ready-to-move-in demand of buyers. At times, more than new purchases, offering of possession are considered to be bigger news in the sector as a customer has already made the complete payment of the unit. This also helps in pushing the market sentiments forward which paves way for the demand for fresh property purchase. For instance, NCR realty major RG Group has announced its readiness for possession of its much acclaimed project, 'RG Residency' located at Sector 120, Noida. Also, the company will be ready to offer the possession of its other project 'RG Luxury Homes' located at Greater Noida West by financial year end, next year.
"In the upcoming festive season, Navratris and Diwali are considered to be an auspicious time for investing. And the best investment in today's time is property as the returns are higher and any scheme is a big draw for any buyer. We at Ajnara are providing a new 7-7-7 scheme where the customer needs to pay only 7 percent of the property cost at the time of booking; get Rs. 7 lakh discount and the unit will be offered for possession in the next 7 months", explains Mr. Ashok Gupta, CMD, Ajnara India ltd. The company is offering a 7-7-7 scheme this festive season, where it offers a discount of uptoRs. 7 lakhs and possession in next 7 months. To avail this benefit, homebuyers have to pay 7 % of the property cost at the time of booking. This scheme is available for Ajnara Daffodil, Ajnara Gen X, Ajnara Integrity, Ajnara Le Garden, Ajnara Homes, Ajnara Ambrosia and Ajnara Panorama. Thus, the company is ready to offer new deals and schemes this season as well as offer possession in the upcoming months. "This time of the year is expected to create heavy footfall as the customers are eagerly waiting to invest during the festive season. This time being considered auspicious, the demand for property is very high and thus, provokes the developers to offer unique schemes. We believe that providing add on goodies to a flat not only reduces certain monetary burden off the customers but also gives a superior look to the home. We are offering fully installed modular kitchen with chimney for Ground floor buyers and fully installed modular kitchen with chimney along with 4 installed split ACs for top floor buyers", elucidates Mr. Deepak Kapoor, President CREDAI-Western U.P. & Director, GulshanHomz. For its project 'Gulshan Ikebana', the company has offered add-on goodies for ground floor and top floor units. A completely installed Modular kitchen with chimney will be provided to the ground floor flat buyer and completely installed Modular kitchen with chimney, and in addition to this 4 installed split A/C (brand- LG/Samsung 4 star rating) will be provided to a top floor flat buyer. GulshanHomz will also be in a position to offer possession of phase 1 of its project Gulshan Ikebana, located at Sector 143, Noida Expressway in the upcoming few months.
Festive season to revive the sector:
One month is good enough time to make a comeback in any sector or industry. Reduced repo rate resulting to reduced lending rates by banks, falling property prices and developers working hard to complete projects is provoking the market to gear up fast for a revival. Hence, this festive season will fuel the revival chances and bring along a strong wave of fresh future demand. Realty major of NCR, JM Housing recently announced the offer of possession of its residential project 'JM Aroma', located at Sector 75 Noida. The company had successfully delivered 'JM Orchid' at Sector 76, Noida back in 2013. For this festive season, the company has come out with new payment plans for its projects 'JM Florence' and 'JM Aroma'. A 30:70 festive payment plan for JM Aroma and 5:95 plan for JM Florence. "In India, buyers generally prefer to buy properties during some auspicious events and upcoming festive season commencing with Navratri is considered as one of the most holy times of Hindu calendar and we usually witness a greater footfall of customers as compared to other days. Keeping this in mind, this year we have launched two different schemes for our two projects. 30:70 payment plan for JM Aroma, where 30 percent of the amount is to be paid at the time of booking and rest on possession. Also, 5:95 payment plan with No EMI till offer of possession for JM Florence where 5 percent of the amount is to be paid at the time of booking", avers Mr. Rupesh Gupta, Director, JM Housing.
Another popular name in the real estate sector of NCR, RudraBuildwellPvt. Ltd. has come out with a special scheme for buyers who are interested in buying units that are 1,450 sq. ft. in size or above. As per the scheme, the company will provide the unit with a complete modular kitchen. This scheme will only be available at the time of 9 days of Navratris. "Navratris, the special nine days of Hindu calendar is a much awaited festive time for most. This is the time when buyers invest maximum in real estate and other assets. Customers in India have a general feeling that investing or buying some asset during this season is proved to be extremely lucky. For the real estate sector, this season is supposed to be the highest sales and revenue earner throughout the year. A very obvious reason is that, most developers offer heavy discounts and offer unique payment plans and schemes to lure the customers. Going ahead with this frame of mind, we are also coming out with our own festive season scheme for the customers. We hope that these nine days prove to be productive for the sector as well", concludes Mr. MukeshKhurana, MD, RudraBuildwell.