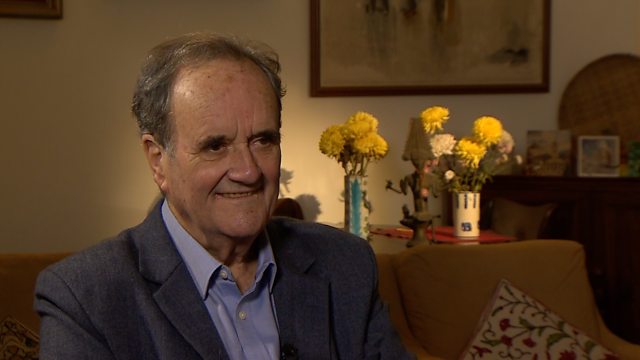 Compromise needed between BJP's Hindutva and the Congress' inter-religious harmony: Former Bureau Chief of BBC, New Delhi
By Vikas Parasram Meshram
Commenting on the current state of journalism, Mark Tully, former Bureau Chief of BBC, New Delhi said that discussion and argumentation is for understanding the point of view and compromise if it seems appropriate, but today it seems to have been forgotten. Everywhere you look today, the tide of protectionist sentiment is flowing. My profession of journalism is also one of the few bad professions. The producers of the audio-visual channel deliberately struggle in his program. People choose to take part in it, who can never agree on any issue. The organizers of the show focus on igniting fire instead of acting like umpires. The organizers of the show, while explaining the nature of the controversy, say that they want to strike a balance between the two, but the noise is so loud that no one can hear it.
He goes on to say that whenever the question of religion arises in the public life of India, the noise reaches such a peak that a riot of arguments and allegations erupts. So much so, however, that this is an area where there should be a compromise between the BJP's Hindutva and the Congress' inter-religious harmony. It would have treated everyone's religion with respect for all religions, he said. "When we talk about a state with all religions, the idea is not negative, but a positive way to give equality to men and women of all castes and religions."
"Our security and prosperity depend on the collective effort to fight disease, reward good science and spread education. It is in our collective interest to benefit the poorest of the poor by providing infrastructure and communicating for it. If India wants economic security, then healthy growth can only be achieved with a balanced view of the individual and the community, and for that compromise is needed, and in this age of verbal and physical violence and opposition, a ray of hope is needed."
Mark Tully is the former chairman of the New Delhi bureau at the BBC India. He worked for the BBC for 30 years before resigning in July 1994. And worked for the BBC's Delhi bureau for 20 years. He has since been working as an independent journalist and broadcaster in Independent Delhi.
Tully was awarded the Officer's Order of the British Empire in 1985, and the Padma Shri by the Government of India in 1992. He was honored with Padma Bhushan in 2005.
Mark Tully has co-authored Slow Motion (co-authored by Gillian Wright), No Full Stops in India, The Heart of India, David and Quiet, Last Children of the Raj, Raj to Rajiv. When writing about India, Mark Tully makes very poignant comments. He writes inconsistently on the strength of his ability to understand the situation and his insights.