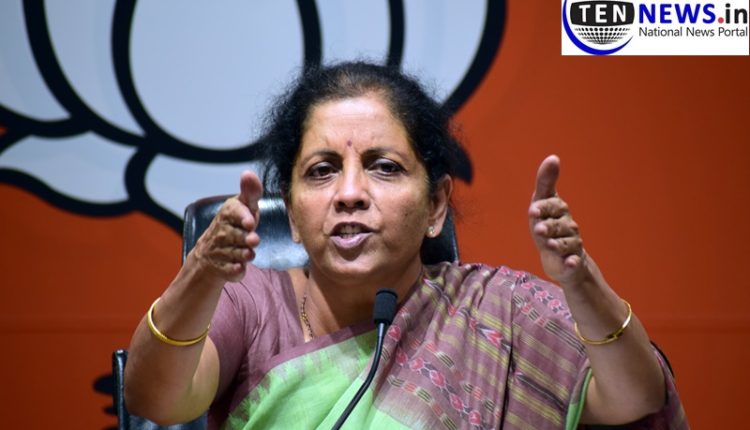 Congress Manifesto trying to weaken the army, district administration: Nirmala Sitharaman on AFSPA
Prerit Chauhan (Photo/Video) By Lokesh Goswami Ten News Delhi :
New Delhi: Defence Minister & BJP leader Nirmala Sitharaman on Wednesday Slammed Congress party election manifesto, and said Congress is trying to weaken armed forces.
Addressing the Media at BJP Headquarters, she said, "Congress manifesto is anti-forces. This is an attempt to weaken the armed forces, Terrorist-friendly people will misuse AFSPA. They are trying to dilute the immunity of our security forces."
She further said, "There is a system of removing AFSPA. Both the centre and state governments work on it together. Congress sensationalism will have an impact on the security of the country. Congress wants to punish forces in Kashmir."
"Congress also proposes to
dilute the powers of the district magistrates and maintained in such an eventuality, it will be difficult for administration and the law enforcement agencies to control the situation anywhere. I feel this will be several times terrorist-friendly and people can claim every such arrest is accompanied by sexual harassment or torture,' Added Sitharaman.