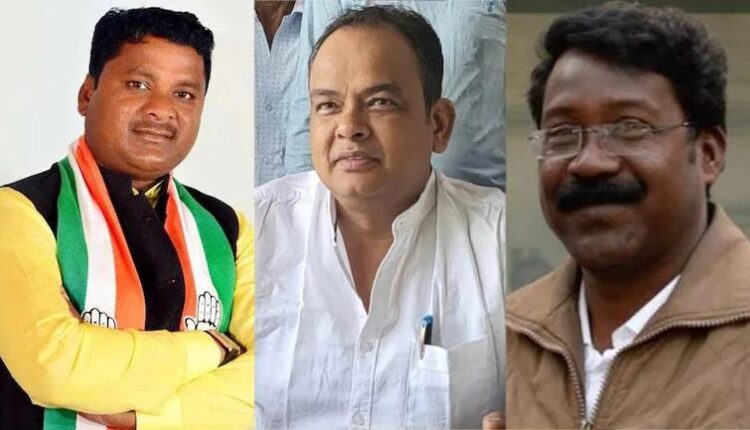 Congress MLAs arrested with 50 lakh bribe to be presented before Court
Ten News Network
Jharkhand, August 12, 2022: Three Congress MLAs- Rajesh Kacchap, Irfan Ansari and Naman Kongari were arrested on July 30th by the West Bengal Police in Howrah with unaccounted cash of nearly Rs50 lakhs.

The Bengal CID on August 9th also conducted raids at the homes of the accused three MLAs. A vehicle and Rs. 5 lakhs cash have been seized from the home of Jamtara MLA Irfan Ansari.
The controversy around the three MLAs continues to hover around Assam CM Himanta Biswa Sarma. Guwahati-based businessman, Ashok Dhanuka, also a long-time partner of CM Sarma was summoned by the West Bengal Police regarding this case.
Dhanuka is suspected of supplying the 50 lakhs cash which was seized from the MLAs during their visit to Guwahati.
Another businessman from Kolkata, Mahesh Agarwal is also alleged of supplying the cash to the MLAs. Irfan Ansari's seized vehicle was seen entering Agarwal's office in a CCTV footage on July 21st.
The MLAs were expelled by the Congress party which alleged that this was an attempt by BJP to topple the Jharkhand govt led by CM Hemant Soren.
The Calcutta High Court directed the West Bengal Police to produce the three Congress MLAs before a special court under the Prevention of Corruption (PC) Act.
The accused Jharkhand MLAs are said to be in police custody till August 14th.