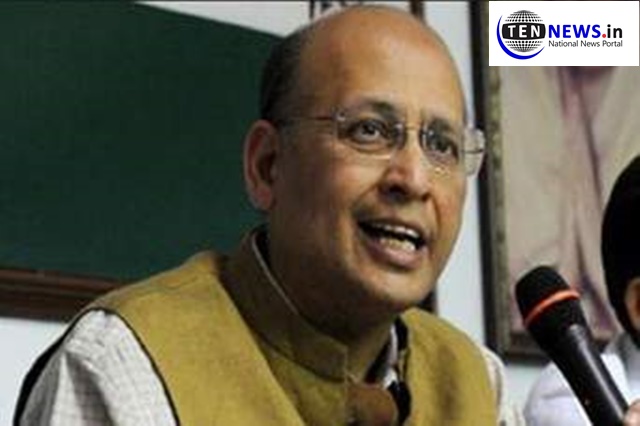 Congress targets BJP for vandalising bust of Ishwar Chandra Vidyasagar, calls BJP encourager of "Mobocracy"
Talib Khan / Jitendra Pal
New Delhi, (15/5/2019): After the violent clashes broke out in the roadshow of BJP president Amit Shah in Kolkata, West Bengal yesterday. Congress MP Abhishek Manu Singhvi attacked the BJP party by calling them encourager of the "Mobocracy" in the country.
Congress' spokesperson and MP Abhishek Manu Singhvi conducted a press conference in All India Congress Committee.
While addressing the media Abhishek Manu Singhvi targeted the saffron party by saying "BJP is the second name of unrest and violence. BJP triggers violence wherever it goes".
"The Bharatiya Janata Party initiated the attack in order to gain the votes of people. He further claimed that the people of Bengal will give a befitting reply to BJP for spreading disharmony".
He also accuses the saffron party of being a encourager of Mobocracy and lynching in the country.