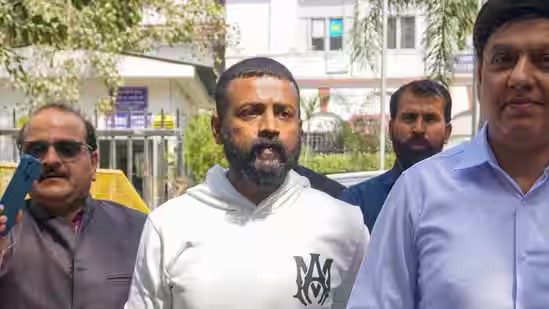 Conman Sukesh Chandrasekhar alleges of VIP treatment to Sisodia in Tihar Jail
Ten News Network
New Delhi (India), March 11, 2023: A letter written by conman Sukesh Chandrasekhar to Lieutenant Governor Vinai Kumar Saxena has alleged that former Delhi AAP minister Manish Sisodia is being held in a "VVVIP" ward in Delhi's Tihar Jail. This particular ward, which boasts of wooden flooring and other luxurious amenities, has thus far been exclusively reserved for "high profile" inmates, including Sisodia himself, on the instructions of ex-Delhi home minister Satyendar Jain.

Sisodia's team took to Twitter to state that the Chief Minister, Arvind Kejriwal, and the AAP have been spreading "false stories" regarding Sisodia's incarceration with gangsters and subsequent threats to his life to "play the victim in public… and fool everyone."
Chandrasekhar's letter further states that Sisodia is lodged in Ward No. 9 of Jail 1, a gated special ward of almost 20,000 sq. ft. exclusively reserved for VIPs and high-profile prisoners. He alleges that this ward includes five cells, a large garden, a special badminton court, and a dining area, and has housed "VIP/high profile inmates" such as Suborotho Roy of Sahara, Mr. Kalmadi, Mr. Amar Singh, Mr. A. Raja, and Sanjay Chandra of Unitech, among others.
Only a few "old inmates and sevadars" are housed with Sisodia for his comfort, rather than gangsters or "serious criminals," as alleged by AAP.
Chandrasekhar also sought L-G Saxena's intervention to initiate an inquiry into the alleged "VVVIP" facilities being extended to Sisodia and sought protection, accusing some jail administration officials of harassing him at Jain's behest.