Construction continues after ban as pollution level goes up in Greater Noida
Saurabh Kumar / Photo & Video By Baidyanath Halder
Greater Noida (02/11/18) : Even the air quality Index of Greater Noida is touching the mark of Hazardous clogging the throats of residents and commuter's despite of order issued by Uttar Pradesh government to ban construction at all the construction site from November 1 to November 10. According to today's data released by district administration of area quality during early hours in morning remained in very poor category.
A construction site is running ahead of sector 20 opposite to Nawada Village, Greater Noida is causing lot of pollution. As the project was on a large scale so to feed it a huge amount of Raw material is required that is lying in open.
Service lane besides the road heading towards Eldeco Roundabout is completely covered with Enormous mounds of dirt that is dumped at the roadside. As any vehicle passes it kicks off the cloud of dust. There is no water sprinkling on the road to settle down the dust.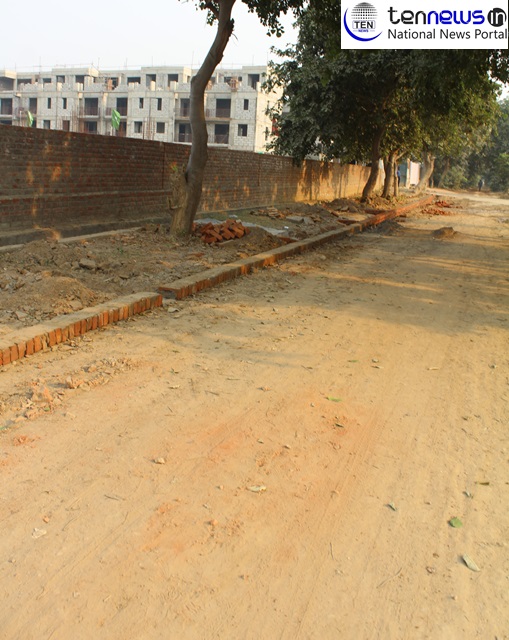 Concerning the AQI, EPCA had laid down clear instructions to curb the pollution across the NCR region but here it can be clearly seen that pollution norms are openly flouted.
Residents are facing serious health concerns like burning of the eyes and throat. Old age persons and children's are having breathing problems. Diwali is just few days ahead and smog will cover the city in winters the situation will become more worse in not any strict action will be taken by pollution control board and district administration.