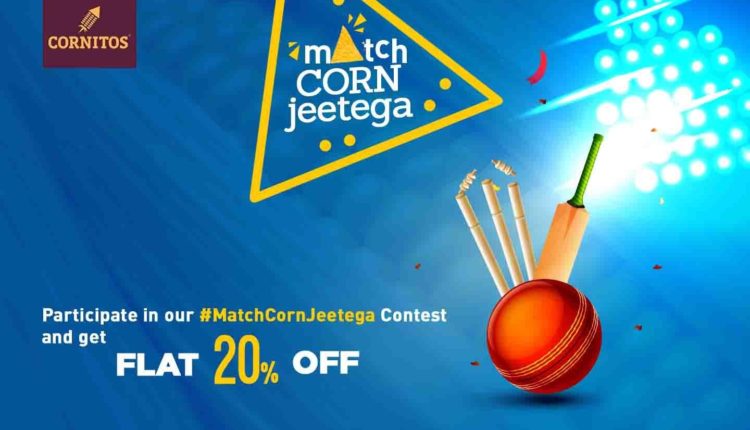 Cornitos launches the #MatchCornJeetega campaign
New Delhi, Wednesday, 23rd September 2020: Cornitos, the Made in India Nachos brand launches the #MatchCornJeetega campaign. The campaign is "bowling over" the market with an all-new Cricketing avatar, "drawing" the consumers towards Cornitos' flavorful products with the use of the brand QR code in a refreshing style.
Cornitos "dives" into this "innings" with a "googly" full of exciting offers and prizes, expanding its reach from 3 cities initially to a PAN India level through its e-commerce platform – shop.cornitos.in, "driving" it's the way into the hearts of the consumers. All the products will be delivered with COVID19 safety precautions like sanitation of packages, cashless payment, and contactless delivery.
Speaking on the campaign and PAN India services of Cornitos website, Vikram Agarwal, Managing Director, Cornitos said, "Cricket is considered to be the biggest game in India. Taking this as an opportunity to offer perfect innings from Cornitos, we have launched #MatchCornJeetega Campaign where customers can buy products using QR Code to avail special discounts."
"Shop.cornitos.in offers discount codes and hampers to be won for all the nachos lovers cheering for their team. Be it home or away, Cornitos Nachos will always be in play, with its e-commerce website offering services Pan India."
Cornitos products are also available in Retail, E-Retail, and Modern Trade stores and on all e-grocery platforms like Amazon, Flipkart, Grofers, Big Basket, Milkbasket, Scootsy, Suprdaily, Jiomart, and others.