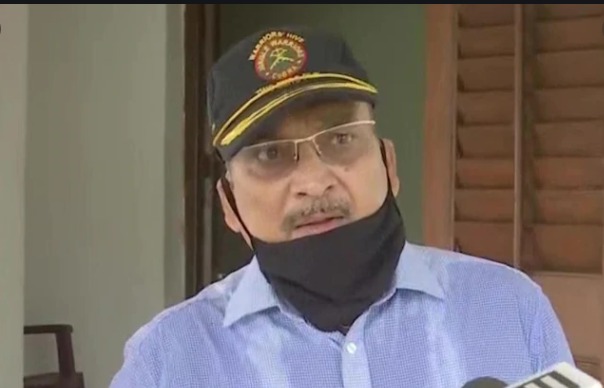 No correlation between my VRS and Sushant Singh Rajput's death probe, says Bihar former DGP Gupteshwar Pandey
Ten News Network
Bihar's former Director General of Police (DGP) Gupteshwar Pandey on Wednesday clarified that there was no correlation between his decision to take a voluntary retirement and stands taken by him on the death of actor Sushant Singh Rajput.
Pandey's VRS request was today accepted by the government and his mandatory cooling-off period of three months was waived by the state government.
"There is no correlation between Sushant Singh Rajput and my VRS. I have helped a senior citizen and helpless father who want to have justice for his son. Based on the FIR by Bihar Police, the Supreme Court took the decision to transfer the case to the Central Bureau of Investigation (CBI) and court held that the FIR registered in Patna over the actor's death was legitimate," Pandey said during a press conference in Bihar.
On being quizzed on the statements where had targeted actor Rhea Chakraborty by using word 'aukat'. "Aukat means Stature. I have said that Bihar Chief Minister Nitish Kumar is sitting on a constitutional post. I said that a person who has been accused of murdering Sushant Singh Rajput should not comment on any person holding a constitutional post," Pandey said.
"I protested and made comments as our officers were badly treated by Mumbai Police. I fought for the pride of Bihar, for the justice of Sushant and CBI is investigating the case," he added.