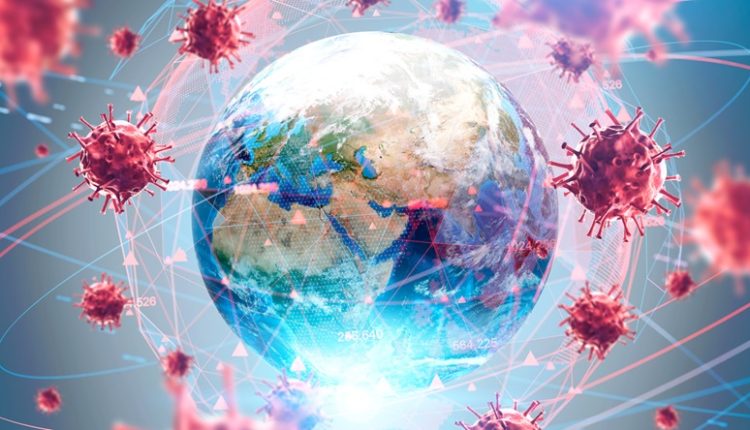 Coronavirus: More than 7 lakh infected globally, death toll crosses 34,000
Aman Kumar
New Delhi (30/03/2020) :  The novel coronavirus has infected 7,24,201 people worldwide and killed over 34,025 people according to a tally by Johns Hopkins University. Globally 1,46,740 people have recovered from the coronavirus.
The coronavirus has affected nearly 200 countries and territories around the world and 2 international conveyances: the Diamond Princess cruise ship harboured in Yokohama, Japan, and the Holland America's MS Zaandam cruise ship.
The United States has reported the maximum number of confirmed coronavirus cases worldwide surpassing China and Italy.
The US has reported 1,43,025 confirmed cases of coronavirus. More than 4,860 people have recovered from the virus infection, however, 2,513 died of the same.
Amid the increasing count, US President Donald Trump extended social distancing guidelines to April 30. Trump said modelling shows that the peak of the death rate will likely hit in two weeks.
Italy is second on the list with 97,689 confirmed cases. Around 10,780 people have died of the infection in Italy with 13,030 people recovering from it.
China stands third in the list with 82,156 confirmed coronavirus cases with the death toll standing at 3,308. Around 75,911 people have recovered from coronavirus.
After China, Spain (80,110), Germany (62,435), France (40,723), Iran (38,309), UK (19,784), Switzerland (14,829), Netherlands (10,930) and Belgium (10,836) have recorded the maximum number of coronavirus cases.
Coronavirus cases in South Korea (9,661), Turkey (9,217), Austria (8,867), Canada (6,320), Israel (4,347), Norway (4,305), Brazil (4,256), Australia (4,203), Malaysia (2,470), Chile (2,139), Luxembourg (1,950), Japan (1,866), Pakistan (1,625), Russia (1,534), Thailand (1,524), South Africa (1,280) and India (1,071), among others, are below 10,000.
Meanwhile, the number of coronavirus cases in India has risen to 1,071, the Ministry of Health and Family Welfare said on Monday. The death toll due to coronavirus has surged to 29 in the country. Out of the cases reported from 27 states and Union Territories, 942 are active, while 100 patients have been cured, discharged or migrated.