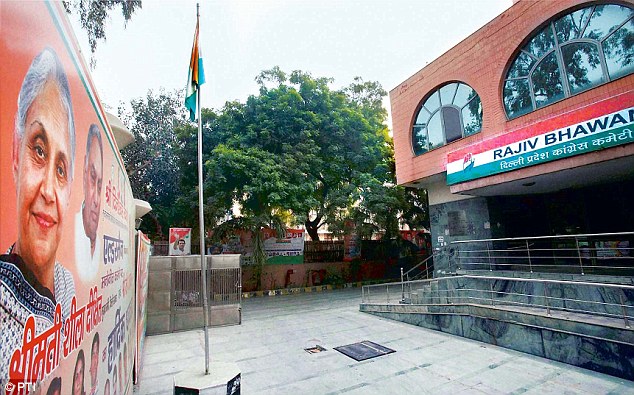 Court Issues Attachment Warrant Against Delhi Congress Office for failing to clear builder dues!
New Delhi (05/03/2018) :
In an order dated 23 February, Delhi's Tis Hazari Court has issued attachment warrant against Delhi Pradesh Congress Committee (DPCC) to recover Rs 94,82,805 through its movable properties.
The said case is related to construction of DPCC building in 2004-05. Petitioner Vinod Goel has alleged that his company wasn't paid the promised amount after competing the construction of Delhi congress office.
VG Construction was allotted tender for construction of DPCC office in 2001. By 2004 Congress office had been constructed. Owner of VF Construction Vinod Goel alleges that his payment were defaulted because of a tiff between the then Delhi CM Shiela Dixit and DPCC chief Rambabu Sharma. In 2005 he moved to High Court from where the case was redirected to Tis Hazari Court.
In January last year, court had issued orders to DPCC to pay around 94 Lakhs to VG constructions. However after an year, the amount hasn't been allegedly paid and hence by being informed by the petitioner about the same, honorable court has now issued orders to attach Delhi congress office and recover dues of the builder.
While DPCC office bearers denied to have any knowledge of court's attachment order, a Delhi Police team also reached rose avenue office to implement the orders.