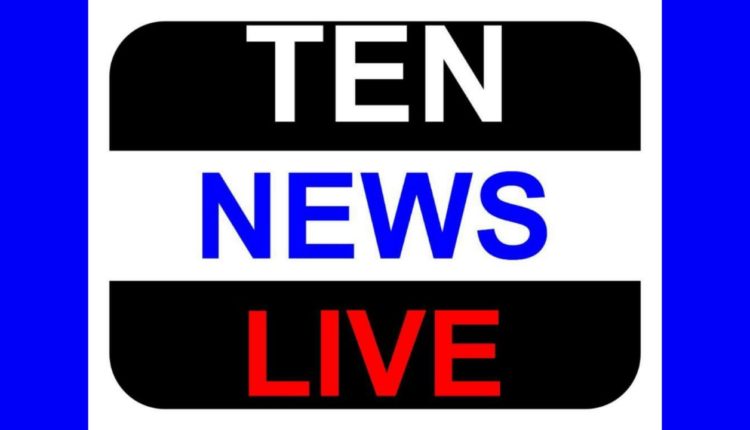 New Delhi, February 25, 2018: A prestigious conference on Urban Health was held over the last two days in national capital.  The conference was organized by the International Institute of Health Management Research (IIHMR), Delhi.
Held at the IIHMR campus in Dwarka, onFebruary 24-25, the Conference was an impressive coming together of experts, thought leaders, scholars, academicians and researchers from the medical and healthcare fraternity. They met, deliberated and discussed vital issues pertaining to urban health and came up with solutions to improve and streamline the system.  There were eightscintillating sessions spread over two days in which more than 200 delegates from all over the country participated.
IIHMR Delhi has created a niche for itself in high quality research, education, training and consultancy in health, hospital and health information  technology.  It is recognized in national and international health circles for its outstanding work in the field.
The conference generated intensive debate and discussion and created a platform for doctors, healthcare professionals, industry representatives, policymakers and regulators from across the country to take note of developments in the field and suggeststrategies for better delivery of urban healthcare.
The conference started with the traditional lighting of lamps and welcome address by Dr. A. K. Khokhar, Dean(Training), IIHMR, Delhi and the Organizing Secretary of the Conference.
The inaugural address was given by chief guest Prof. O. P. Kalra, Vice Chancellor, Pt. B. D. Sharma University of Health Sciences, Rohtak, Haryana who highlighted the need to give more attention to urban health.
Dr. Vikas Kishor Desai, Founder Secretary, Urban Health Society of India was the guest of honor at the inaugural session. She stated the need for public health professional to work with the government to address the bottlenecks in reaching out to the vulnerable.
Introducing the theme and its relevance, Dr Sanjiv Kumar, Director, IIHMR Delhi, said, "As an institution that tries to create meaningful platforms for intellectual debates and discussions on important health issues, IIHMR took this opportunity to bring together prominent voices from all over India on the challenges faced by the Urban Health system." Prof. Kumar further observed, "Platforms such as these provide an opportunity for intellectuals from diverse fields to exchange ideas and suggest solutions that can help in providing better healthcare for citizens."
Dr. Sanjay K. Rai, Professor, Centre for Community Medicine, All India Institute of Medical Sciences, New Delhi and Vice President, India Public Health Association delivered a special address on 'Learning from Urban Field Practices Area" And stressed the need for medical colleges to set up model urban health facilities in the country.
The first session focused on 'Quality of Care in Urban Health'.It was chaired by Dr Girdhar Gyani, Founder Director, Association of Health Providers India.
 There were ten Scientific Paper Presentationsin Students Category for Awards selected from more than 40 papers received.
Another important session was on 'Community Engagement &Behaviors Change Communication.'  Prominent speakersincluded Dr Denny John, Campbell Collaborationand VR Raman, Head of Policy, WaterAid, India. The former focused on: 'Evidence from Systematic Reviews and Literature Regarding Community Engagement Programmes in Urban Heartland' and the latter on: 'Challenges Around Availability and Uptake of Knowledge and Evidence for Policy and Way Forward in Context of Community Engagement andBCC for Urban WASH'
The session on 'Technology and Innovation in Urban Health'chaired byDr Supten Sarbadhikari, Dean (Academics and Student Affairs), IIHMR Delhi, Co-Chaired by Prof. Harivansh Chopra, LLRM Medical College, Meerut and leadby:Dr Shirshendu Mukherjee, Mission Director, Programme Management Unit (PMU) – Jointly Supported by DBT-BIRAC-BMGF-Wellcome Trust, included experts like Dr. Lalit Singh, Director Clinical Solutions and Acting Managing Director, Elsevier, Dr. Satyender Goel, North Western University, Chicago and India Health Link, Mr. Narang N Kishor, Narnix and Expert on Standards for Smart City Infrastructure and Mr. Shashank Mehra, Donkeyworks.
On the second day (25th February) the theme was 'Healthcare Financing'.Mr Gautam Chakraborty, Specialist (Health Financing), USAIDwas the chair andMr. L M Singh, Project Director, PAHAL, IPE Global & CEO, Ajooni Impact Investment Advisorswas the keynote speaker.
There were discussions on vital issues related to Healthcare financing: Expanding Credit for Affordable Healthcare Markets; Impact Bonds – an Innovative way of improving quality Of Healthcare; Viable mechanisms for insuring healthcare and synergies with recently announced National Health Protection Scheme andHealthcare Insurance: A Provider Perspective.
Another important theme discussedat the conference was 'Climate focus in Urban Health and Child Friendly Cities'chaired by Dr. JP Narain, Former Director, WHO, Dr. Sarabjit Singh, Disaster Management Specialist, UNICEF, Dr. Vikas Desai, Secretary General, Urban Health Society of India and Dr. Damodar Bachani, Manager, John Snow India. The key issues were developing a sensitive health information system and mitigating impact of climate change. They explained the need for developing child friendly cities in planning and resource allocation.
There was anexclusive session on 'Human Resource and Capacity Building'. It was chaired by Dr. Ajay Sood.Dr. Amit Bahot presented the challenges and way forward to address these challenges. Ms. Kaneez Muneza presented the experience of introducing a new cadre of volunteers to address non-communicable diseases and mental health.
Speaking at the valedictory session, the chief guest Dr. J. P Narain, World Health Organization, was timely in addressing problems in urban health. the guest of honour in this session was Dr. Rajani Ved, Executive Director, NHSRC. In her concluding remarks   Dr Rajani Ved said, "emphasized that urban health needs more attention
Proposing the vote of thanks,Dr. A K Khokhar said, "The kind of intellectual discussion we have had over the last 2 days reflects the hard work put in by IIHMR Delhi.We have all benefitted immensely from two days of stimulating deliberations. I would like to thank the delegates for their enthusiastic participation and making the conference a success. I amhopeful that suggestions emanating from the conference would go a long way in improving the urban health system in India."
Dr. Sanjiv Kumar announced the award-winning papers in oral and poster presentation by postgraduate students. He also announced that IIHMR Delhi will organize an International Conference on Health in Sustainable Development Goals in August 2019.
The conference was a melting pot of ideas on how to improve Urban Health and likely to influence strategies and policies in healthcare.