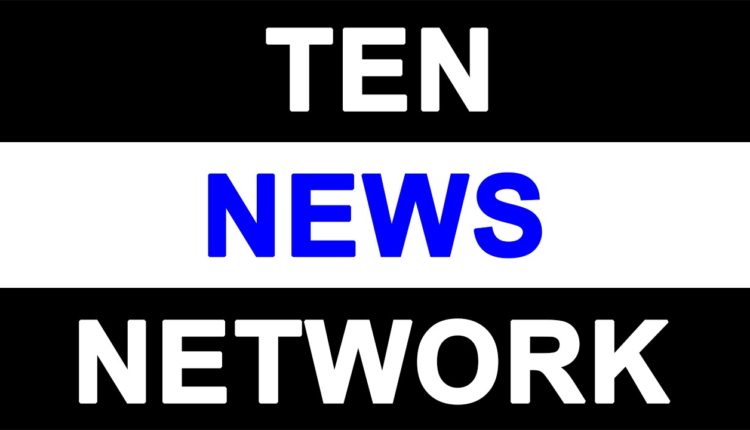 Credit Card Offers: Steal the Deal, Checkout Credit Cards Offers and Discounts on Flights, Hotels, Shopping and More
Credit cards are a much-preferred payment instrument among customers since they feature many privileges. This credit card can be used for getting various rewards in the form of cashback, discounts, and other special offers. Furthermore, you can get various offers on shopping, health, dining, travel, entertainment, wellness, and so on. To know more about credit cards alongside the latest credit card offers in India, keep reading.

Current Credit Card Discounts and Special Offers on Flights, Shopping, Hotels, and More
Mentioned below are some noteworthy discounts and special offers of credit cards to their prospective customers:  
Get discounts of Rs. 500 on the grand total on your flight bookings at EaseMyTrip domestic flight. Its coupon code is EMTICICINEW and this offer will remain valid until 31st March 2023.

Enjoy a cashback of 10% while booking your hotel at Bookings.com with Citibank credit cards 

Enjoy 10% cashback or a discount amount of Rs. 1000 on your flight bookings at Vistara using ICICI credit cards. This offer will become invalid after 16th January 2024.

Enjoy 10% cashback on every dining and movie ticket transaction. You can avail this cashback offer by expending at least Rs. 10000 on categories apart from entertainment under a single billing cycle. 

If you expend Rs. 125000 at an interval of six months, you can get four complimentary movie tickets from PVR.

Enjoy a discount of 2.5% on fuel transactions you make at fuel stations across the country.

You can get discounts of 2.5% and 1.8% while making railway reservations at Indian Railway booking counters and irctc.com respectively. 

In case of health and wellness, you can get exclusive offers on costly medicines as well as on healthcare products at Apollo Pharmacy while buying them via an ICICI credit card. This offer is also valid till 15th February 2023.

You will get a quick discount of 10% at Dr. Mohan's Diabetes Specialities Centre while using Citibank credit cards. Unfortunately, this offer will get obsolete after 30th November 2023.
So, these are some of the mind-blowing offers provided on credit cards by card issuers in India. Now, if you are wondering why you should avail a credit card, take a look at its benefits.  
Advantages of Credit Cards
There are many uses of credit cards alongside easy accessibility and convenient repayment options, which made them a crucial necessity of our daily lives. Mentioned below are some of the notable advantages of credit cards: 
Quick access to credit

Offers interest-free cash withdrawals

Helps enhance your credit score

Offers insurance coverage

Gives special offers, discounts, and cashback

Unlimited reward points

Provides EMI facility
Now if you are interested to opt for a credit card, you need to fulfil its eligibility criteria. 
Eligibility Criteria to Apply for a Credit Card
Generally, eligibility criteria to apply for a credit card vary depending upon the type of card you have chosen. However, the common credit card eligibility necessities include: 
Applicants must be an Indian citizen or a non-resident Indian (NRI).

Age of the applicant should be at least 18 years

The applicant can be either a salaried person or a self-employed professional 

An applicant needs to have a minimum of Rs. 1.8 Lakhs of yearly income.

The applicant should retain a healthy credit score of 700 or more 
If you do not possess a healthy credit score, you can go for a credit card against fixed deposit. After you fulfil these eligibility criteria, keep the necessary documents handy to avoid the last-minute hassle. 
Documents Required for Availing a Credit Card
Mentioned below are some of the noteworthy documents which you have to submit to the card issuer at the time of availing a credit card:
Identity Proof (comprise PAN card, Aadhaar card, Passport, ration card, voter ID card)

Residential Proof (include Aadhaar card, passport, rental agreement, and electricity bill)

Income Proof (comprise bank statements of the previous six months, salary slips of previous three months, Income Tax Returns, Form 16)
After you meet the eligibility criteria and collect the necessary documents, you need to know the application procedure for a credit card.  
Steps to Apply for a Credit Card Online
You can easily apply for a credit card online by following these simple steps as outlined below: 
Step 1: Go to the official website of your desired financial institution
Step 2: Navigate to the 'Credit Cards' section
Step 3: Enter your personal details such as name, date of birth, contact number, email ID, etc. 
Step 4: Check the available credit card options alongside the available offers on them  
Step 5: Compare the credit card offers and select the best one out of them
Step 6: Fill out the application form online
Step 6: Meet the eligibility criteria and upload the necessary documents 
Step 7: Cross-check your application form one final time and click on 'Submit' 
After completing these steps, your credit card application process will be successful.
Having a crystal-clear idea about the current credit card offers in India will help you choose your credit cards more fruitfully. However, keep in mind that the offers differ from one credit card to another alongside their eligibility parameters. So, conduct a thorough research before taking your decision.