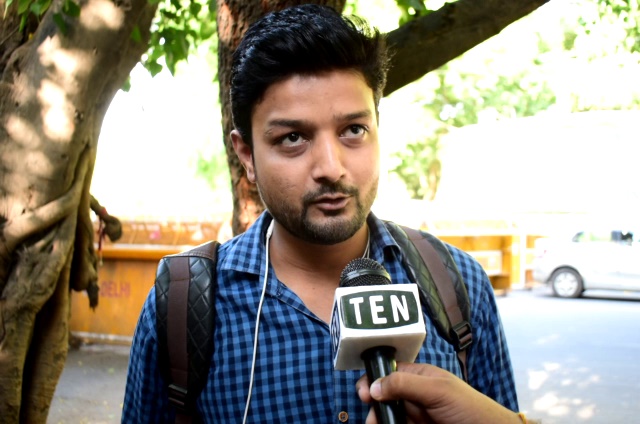 Cricket Fans Reacts to India's loss to New Zealand in their first World Cup warm-up game!
Prerit Chauhan (Photo-Video) Lokesh Goswami Tennews New Delhi :
New Delh: As of May 27, four teams stand as clear favorites to reach the semifinals by finishing in the top four of the group stages in ICC World Cup 2019. The Four Teams are The Host, England, India, Australia and South Africa.
AsIndia lost to New Zealand by six wickets in their first ICC Cricket World Cup 2019 warm-up match at The Oval, London on Saturday fans were left dissappointed.
Where Cricket legend Sachin Tendulkar is no mood to press the "panic" button after India's loss to New Zealand in their first World Cup warm-up game, saying Virat Kohli's men should utilise the practice matches to learn more about the conditions ahead of the main tournament.
Ten News on Monday, Caught up with the cricket fans in Delhi to know their opinion on Men in Blue chances to qualify for the Semis.
Speaking to Ten News one of the Delhitee said,
"Indian team has balanced bowling attacks are the favourites to win the upcoming World Cup and India's variety in this department makes it a strong contender for the title."
"Hardik Pandya ia as a handy fast-bowling allrounder and Virat Kohli has plenty of options so we think India will win," said another Delhiitee.