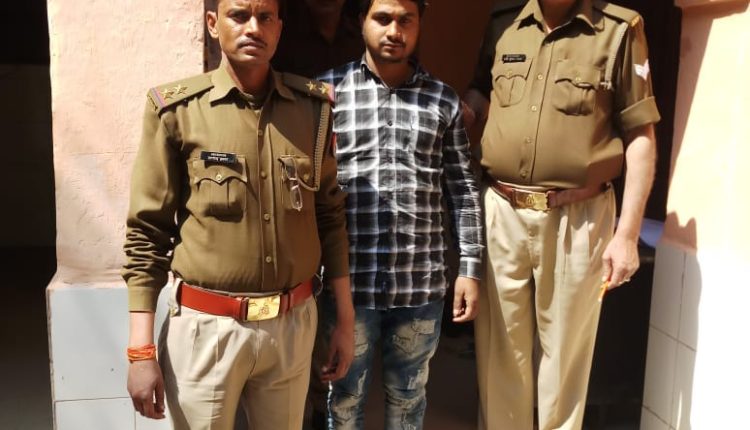 Criminal carrying bounty of 25 thousand on him arrested by Noida Police
Saurabh Kumar
Greater Noida (14/3/2019) : Yesterday Night Noida police arrested a criminal carrying a bounty of 25 thousand on him. Police arrested the accused from an area under Bisrakh police station over a tip from police informer.

Accused accomplice are also arrested by police on 27 December after a gunfight that time the accused Salman remained successful in escaping from the spot. But this time police nabbed him and recovered an illegal weapon from him. During interrogation, he confessed his involvement in various crimes.
While in an Incident Bisrakh Police had arrested 10 scavengers during a routine patrolling drive. The arrested accused were use to rob iron and other stuff from closed sites of Amrapali builders. Police had recovered iron materials and motors worth in lakhs from them.