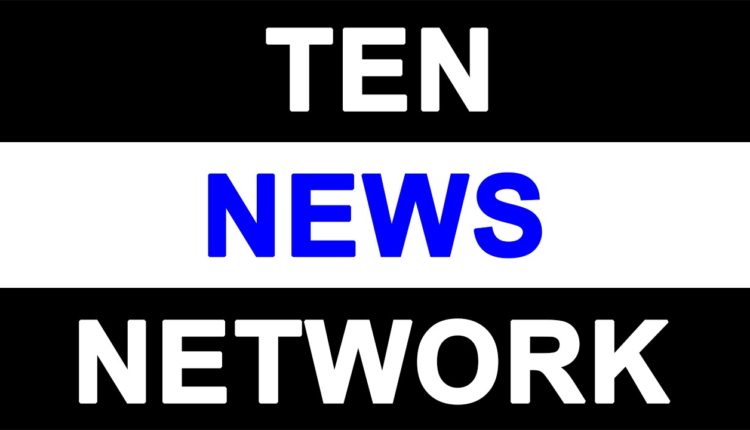 Dayanand Vats- A crusader of all seasons: By Bipin Sharma
Just like 'All rounder's' in the game of cricket who excel both with the bat and the ball, there are 'All rounder's' like Dayanand Vats endowed with multiple talents which set them apart from others.
An extraordinary personality who has carved a special niche for himself in myriad spheres that he has forayed in the last thirty years or so, namely education, media and social work.
Besides being an eminent academician with an illustrious career spanning more than two decades, he has also been the inspiration behind the initiation of numerous socially relevant campaigns in his constituency such as women empowerment, citizen's journalism, adult literacy programs, Beti Bachhao, Tree Plantations drives and so on.
The fact that the suave and the soft spoken Vats also happens to be a noted freelance journalist in addition to being an educationist and a social activist of colossal repute has earned him the sobriquet "All rounder". Well this explains why his friends take pride in addressing him as 'Mr All rounder' or 'A Crusader of all Seasons'.
That he has remained grounded and is a 24×7 good Samaritan is a virtue which all his near and dear ones adore about him the most. His celebrated life too has always been like an open and transparent book.
Sharing details from the nostalgia, Vats says, "I did my formative years of schooling from MCD School in Barwala, and have some fond memories of our class teacher Sh. Mange Ram who taught us numerous activities such as poem reciting, singing, drama, debate etc. I did Class 6th to 11th from Govt. Boys Higher Secondary school, Prahladpur Banger (now known as Sarvodaya Bal Vidyalaya). It is a matter of pride that my school is regarded as a very prestigious institute among Delhi's rural villages till date. After completing my Class 11th in the year 1973, I took admission in Hansraj College from where I did my B.A (Hindi) Hons. College life was indeed the golden phase as I got an opportunity to be a part of the NCC where I was awarded B certificate. I participated in various activities undertaken by the Hindi Department. My tryst with social work began when I joined National Service Scheme (NSS) in college. I still cherish the memories of our college adopting a village Tilpat in a place near Faridabad for initiation of key development works in the area such as making Firni road from bricks, sanitation work and tree plantation. The project was spearheaded by NSS In-charge Prof G.R Sawhney who also happens to be role model in real life for having inspired me to engage my precious time and efforts in social welfare projects. Journalism was the specialization subject I chose in the final year of my PG in M.A Hindi from DU. Incidentally, I have also done my PG in Journalism from Rajasthan University, Jaipur followed by a short term course from IIMC, New Delhi. I joined Delhi Government Education department in 1991 as a TGT Hindi teacher. With the heavenly blessings of the Almighty and all my well wishers, I have successfully completed 25 years in teaching this year. I am presently working as a Lecturer of Hindi in the same Prahladpur Banger branch of Sarvodaya Bal Vidyalaya, Delhi where I had studied from class 6th to class 11th. School life being one of the most treasured phases of life, one incessantly reminisces the golden moments all their life. As good luck would have it, it was so destined that I landed myself a good teaching assignment in a school, thus ensuring that my bond with 'school life' remained intact all my professional life much to the envy of my old friends who are nostalgic about the good old school days. 'Teaching' regarded as one of the noblest of professions, I feel elated to share that a good number of my old students are not just doing well in their career, but have brought rich laurels to their Alma Mater proud with their outstanding achievements in different parts of the world. I feel blessed to have been an instrument and medium for helping many needy students during their formative years of education."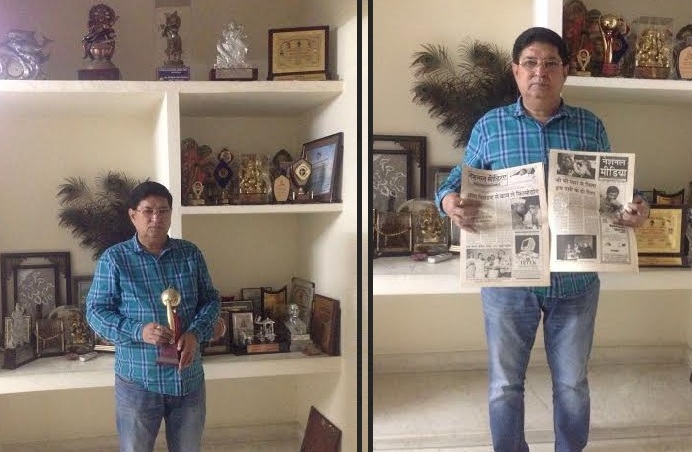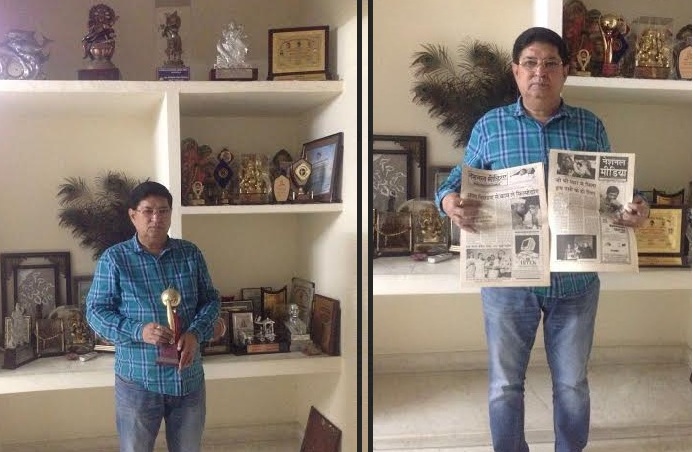 From rendering motivational speeches to distributing blankets, food items, books and clothes among the destitute, forlorn old folks and blind kids, Vats has always stood for the cause of hapless beings.                   Elucidating upon the role of educators, Vats opines, "As an educator, it is important to be courteously warm in interacting with everyone in school. Human contact is vital, and if an educator shuns an approach to interact with students, teaching, serving staff or parents, then they don't deserve to be in this profession. Besides, a good educator is one who lays equal stress on academics, sporting activities as well as the holistic components of growth. Children being bundles of high energy and passion are quick learners, and each child possesses a unique gifted talent. It is pertinent to evaluate a child's natural aptitude or knack in a particular field at the nascent stage so as to groom and fine tune it for achieving greater results in times to come. I have always advocated the need for carving more playing spaces for children. Parks and playgrounds are vital components of holistic well being, and they are needed for people of all age levels. Merely doing well in academics is not sufficient in today's competitive scenario as children need to be 'balanced personalities' to be able to cope with the stress and challenges of everyday. The holistic growth involves physical as well as spiritual development, in addition to academic learning. Educators and volunteers across the length and breadth of the country need to take time for educating the slum residing young boys and men about the dire repercussions of falling prey to vices and crime. The need of the hour is to counsel them towards leading a virtuous life. It becomes imperative on every privileged member of the society to spare their time and efforts towards educating the youths to leading a positive lifestyle, and thus be prevented from going haywire in life. As far as women safety is concerned, the time has come when the citizens need to work in sync for undertaking a steel resolve to ensure the wellbeing and safety of our women folks. Women safety is of paramount importance, and I have been brainstorming on myriad practical steps to ensure its actual implementation in reality. I have advised city based RWAs to include and entrust more women members with the task of monitoring women safety measures in their respective areas. Unlit areas and places with dysfunctional streetlight should be reported to the authorities so that they could be timely fixed. Adequate lighting would deter criminals, and give better sense of security to women."
For his exemplary contribution in the field of education, social work and campaign journalism, Vats has been honoured and felicitated on numerous forums by eminent personalities. He was awarded the "Best Hindi Teacher Award" (1992-93) by Hindi Academi, Delhi Government at Gandhi Bhawan, Delhi University. The award was conferred on him by Director of Education, Delhi Shakti Sinha and famous Hindi writer Ramdarash Mishra. He is also the recipient of the prestigious Teacher's State Award of Honour (2011), an award which was conferred on him by former Delhi CM Shiela Dikshit.
In the past, a special award was conferred on him by P.S Bhinder, I.G Delhi Police in the field of social work service in NSS at Hansraj College in the year 1974-76. Close on the heels of this, he was felicitated for playing a key role in community work in NSS Unit projects in various villages of Delhi, Haryana. It was a momentous occasion as he was honoured by the erstwhile MP Pramila Dandavate.
He has also been honoured with the prestigious Saraswati Samman Award, Dr S. RadhaKrishnan Memorial National Teacher Award (2015), Rajiv Gandhi Memorial Award, Indira Gandhi Priyadarshini Award and Maitri Manch Award by Union and State ministers.
As a man wearing many hats, he has always been a good time manager which too has contributed to his success in multifarious activities since the year 1973. He has been a force to reckon with in crucial campaigns like Nasha Bandi, Dahej Pratha Unmulan (Dowry system), women empowerment, girl education, adult literacy programs, environment protection, consumer rights besides addressing day to day issues of the people dwelling in rural areas like Health, Transport, Road, Water, Electricity and overall social welfare. His noteworthy works during his stint as a Gram Panchayat Member from Barwala village in the period 1977-79 added another feather to his cap.
As regards addressing the cause of funding the education of girl child from the economically weaker sections, Vats feels that the corporate sector has to be passionately advised about incorporating the same as part of their mandatory "Corporate Social Responsibility" activities.
As far as environment protection is concerned, Vats says, "I support and share my PM's vision of smart cities, and we all need to understand that the basis of a smart city lies in it being efficient enough to sustain its resources. I have always actively participated in plantation drives, and encouraged numerous citizens in my lifetime towards the same. I have always propagated the belief that the key to overall prosperity of a nation lies in promoting universal concepts like 'Tree plantation' drives and 'Blood donation' camps. Citizens have to integrate ideas like 'tree plantations' and 'water harvesting' into their lives if they aspire to live in a healthy environmental ambience."                                                                   Things were never served on a platter to Vats and he has had to face numerous challenges during the course of different social welfare projects that he initiated or was associated with, all these years. At the end of the day, it was sheer grit and zeal that saw him overcome all the barriers, and emerge a 'champion' with flying colours.
"Behind the success of every man, there is a woman" goes the saying, and Vats too credits his wife Santra Vats with all his big and small achievements. As a matter of fact, both Vats and his wife compliment each other for their success in their respective careers. As Vats begins narrating his wife's sterling journey as the Editor of National Media Network (A Hindi Monthly newspaper in publication since the year 1992), Santra is quick to credit her husband for all his vital support and encouragement all these years. Blessed with three daughters and a son, Vats is all cheers as he informs, "All my daughters are postgraduates from DU, and have been in teaching profession following their B.Ed. My Son Dr. Vineet, a Neuro-Therapist runs a Neuro- therapy Rehabilitation healthcare center at Ashok Vihar. What makes me us proud is the fact that he offers free of cost consultation and treatment to the needy children from the EWS strata. Albeit, I may be retiring from active government service very time soon, my responsibilities and commitment towards the society and humanity will continue unabated, and till the last breath of my life."